FROM STAFF REPORTS
The Statesville City Council has rewarded City Manager Ron Smith with a new three-year contract that includes a salary of $195,000 and the use of a city-owned car.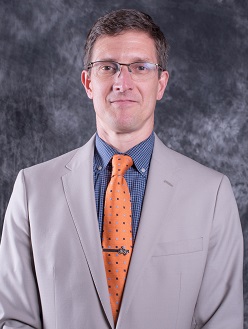 Smith, who was hired by the City Council in June of 2018, signed his new contract in early August. His starting salary was $185,000.
"I'm glad to be here and I'm excited about the future of Statesville," Smith said in an interview. "I think we have good things coming."
During the past three years, Smith has helped the city weather the COVID-19 pandemic, and overseen the recruitment and hiring of senior leadership in all but four city departments. Recently, the city has seen an uptick industrial activity. Planning for new subdivisions has also picked up.
Along with department heads, the city manager has been working to ensure that the city's water and sewer systems are prepared to handle that growth. He also helped negotiate a development agreement for the Vance Hotel.
Smith said the new contract illustrated the comfort level he has with the City Council and their shared vision for the future of Statesville.
"We've all gotten comfortable and feel this going work and we've got a good thing," he said.
Mayor Costi Kutteh called hiring Smith "one of the best things we have done" over the past three years.
"Ron loves Statesville, understands municipal government and relates well to everyone with whom he comes in contact — citizens, staff elected officials, everyone!"
"We are in the beginning stages of meteoric growth in Statesville and Ron's leadership will propel us through this," the mayor added.
Contract Details
♦ Smith can only be terminated for cause.
♦ Otherwise, if he is "terminated or discharged" by the City Council at such time as he is willing and able to perform his duties under this agreement, Smith will receive his existing salary, the value of his accrued vacation leave, and the value of personal medical insurance premium at the city employee rate for one year.
♦ Smith will be eligible for pay increases, including the same percentage of increase given to other employees.
♦ During annual reviews, the City Council may discuss and update Smith's compensation package.
♦ Smith will accrue vacation leave and sick leave at the same rate as a city employee with 25 years of service.
♦ As long as Smith resides within the city limits, he will have access to a city-owned vehicle to use for business purposes.
♦ The city will pay for Smith's professional dues and memberships and continuing education.