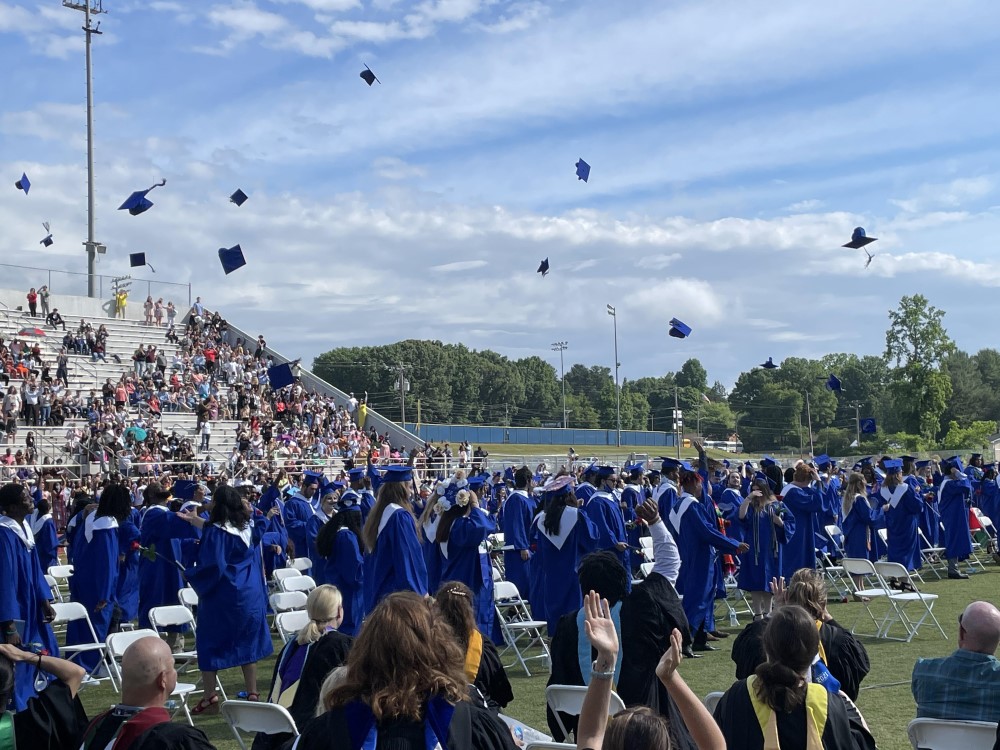 BY MIKE FUHRMAN
When Olivia Roach was a second-grader, she struggled mightily in school, causing some to question her intelligence and potential for long-term academic success.
Later, after completing an arduous program to learn how to cope with her dyslexia diagnosis, the teen put pressure on herself to get top grades and excel in athletics, and she obsessed about her physical appearance.
The result, she said, was a struggle with depression and misery.
On Saturday morning, standing center stage as the 2021 valedictorian at Statesville High School, Roach urged her fellow graduates to own their individual stories, as she had, and learn to grow from them.
"Instead of striving for something unobtainable," she said, "strive to reach your dreams."
Using a lesson from a high school art class, Roach illustrated her own transformation. Although she had more than adequately completed an abstract painting on a tile as the assignment required, she refused to sign her name on the tile because it was not perfect.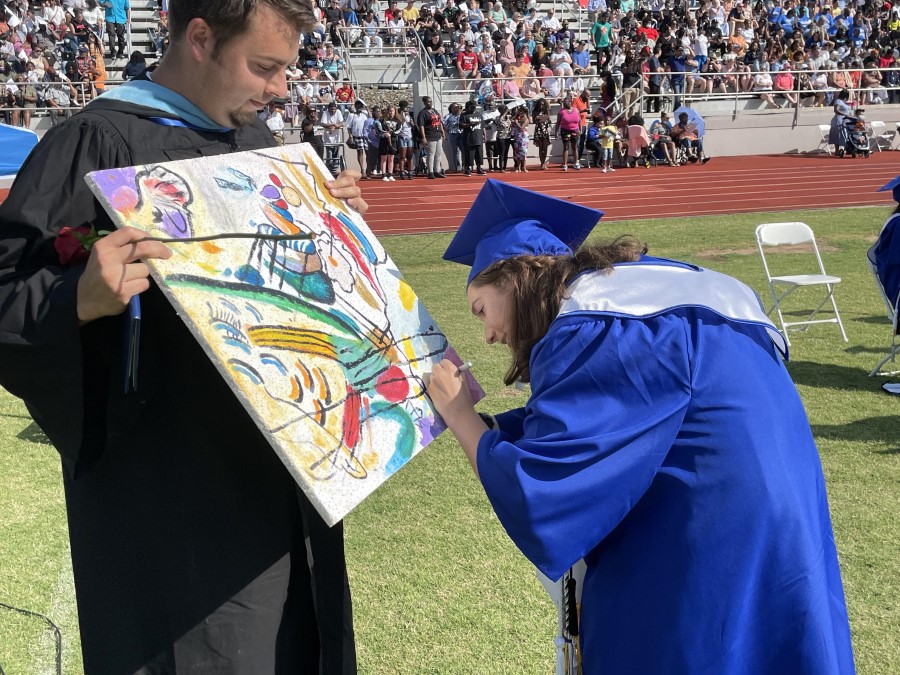 After receiving her diploma on Saturday, Roach was greeted by her art teacher, Adam Szafranski, who presented her with the abstract work, which she gladly signed on the spot after saying in her speech that she was now ready to do so.
Roach's story was but one triumph over circumstances that these Statesville High grads have encountered along their academic journeys, not the least of which was the COVID-19 pandemic that disrupted in-person learning from late February of 2020 through this April, after vaccinations became widely available. There were canceled sports seasons and proms, forced isolations due to possible COVID-19 exposure and the tragic loss of loved ones for some students. Many Statesville High students took on full-time jobs while learning remotely to help their families through difficult times, even though doing so took time away from school work.
Saturday was the time to celebrate that they had made it through all of that and come out on the other side as young adults who have the opportunity shape their own lives.
Several students showed off impromptu dance moves on the stage before receiving their diplomas from Principal Chad Parker. And the audience could feel the joy in the musical performances by Jasmine Bailey and Ahsia Bennett.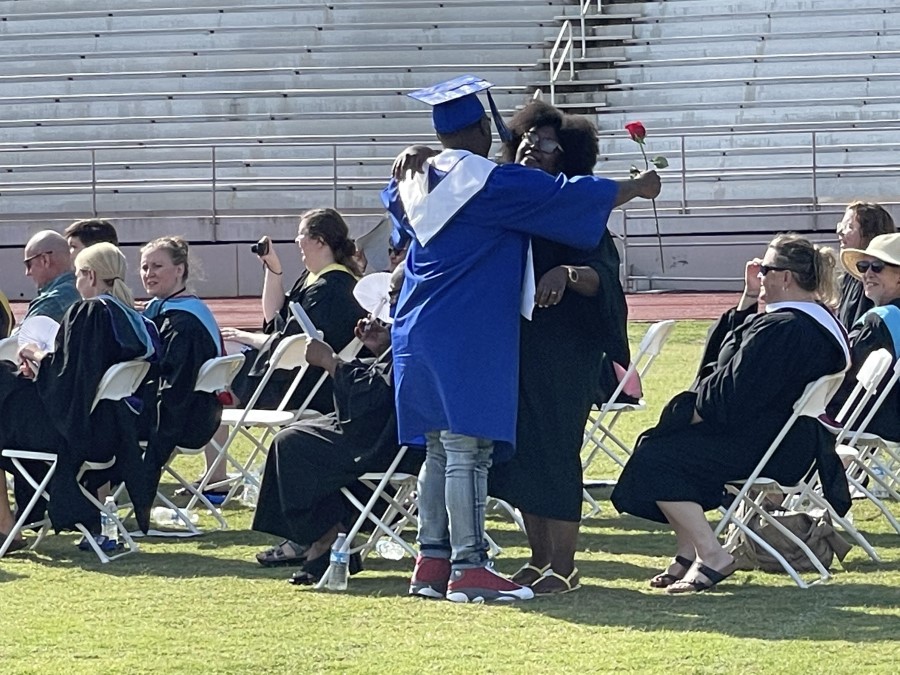 Perhaps even more inspiring was the display of affection and gratitude that many of the students felt for their teachers and expressed through tears and hugs and handshakes. The pride felt by hundreds of friends and family members of the graduates were also on display throughout the ceremony.
Honor Speaker Lili Robbins encouraged the graduates to dedicate their lives to doing something they love — whether that means being a youtube sensation, working in a particular trade or profession, traveling or raising a family.
"Be a little selfish. Find the thing that makes you happy," Robbins said. "The next years are crucial … Our twenties will be our defining decade in life. … Take this time to learn who you really are at your deepest core."
She left no doubt about the potential she sees in her classmates.
"We survived a pandemic. We can surely survive in the real world."
Processional Video
Photos