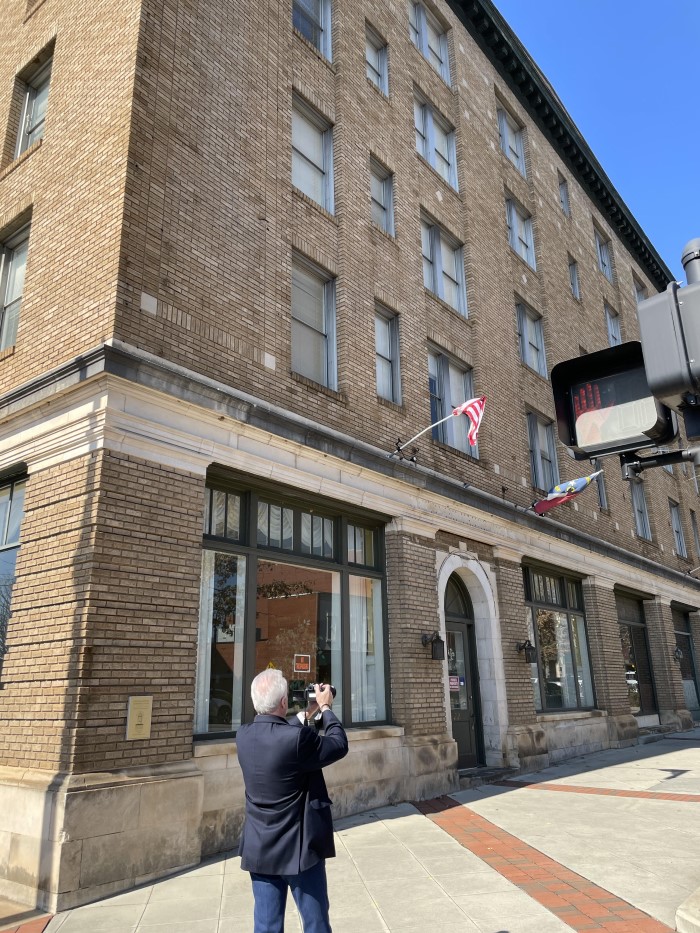 BY MIKE FUHRMAN
Statesville Mayor Costi Kutteh and developer Stephen Barker signed the Master Development Agreement for the Vance Hotel on Thursday morning, beginning a process that city officials hope will lead to the long-awaited redevelopment of the historic downtown property.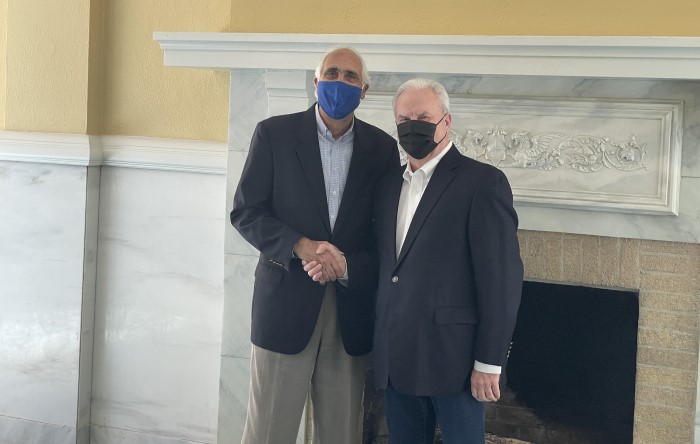 The City Council approved the agreement — which included the sale of the property to Barker's development group for $47,000 — earlier this month. The next step is the due diligence period, during which Barker will determine if his plans to reopen 64 rooms, a restaurant and bar are financially feasible.
"There are very few Vance Hotels in the United States," Kutteh said. "It will, on its own, be a destination point."
Barker, who gave a short tour to local media that included the first floor and a glimpse of the lower-level pool, said he could not offer a guess on when the hotel would reopen.
The project will include environmental assessments, structural inspections, some demolition work, and new mechanical, electrical and plumbing systems throughout the hotel.
"I think the finished product — everyone is going to be pretty excited about it," he said.
Barker said he hoped it would become a community project, and he hopes local contractors contribute to the restoration.
"The opportunity will be there for anyone who wants to be involved," he explained. "We're looking for the best quality at the best price."
Photo Gallery