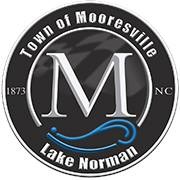 Special to Iredell Free News
With the completion of the conceptual designs for Phase II of the East-West Connector Project, the Town of Mooresville is looking for input on the plans from town residents.
The East-West Connector Project feasibility study began in 2010, and Phase I of the East-West Connector (from I-77 Exit 31/Langtree Road to N.C. 115) is now well into its design phase.
Phase II (N.C. 115 to Shearers Road) is ready for its next step in the design process.
Once complete, the East-West Connector will be a four-lane, divided road connecting Exit 31 on I-77 (Langtree Road) to Shearers Road. The connector will provide safe, direct access and improve the movement of goods and people in Mooresville.
On May 26, the Town of Mooresville will host a public meeting, virtually via Zoom, from 6 to 7 p.m. This meeting will provide an opportunity to learn about the project and engage with the project team. A presentation will be followed by an informal question and answer period.
If you wish to attend this meeting, please visit http://www.zoom.us/join and use the meeting ID 918 5923 2283 and the passcode 205291.
Subsequently, during the public comment period (May 26 – June 9), hard copies of the documents shared at the public meeting will be available at the Town's Public Operations Center, 2523 Charlotte Highway, for anyone unable to attend virtually. Property owners and tenants can provide comments about the proposed development until June 9 via the interactive ESRI StoryMap at https://arcg.is/0TbuKm0 or by printing and mailing the comment form from the StoryMap to the project team at 11020 David Taylor Drive, Suite 300, Charlotte, NC 28262.
Phase II of the East-West Connector project is currently unfunded in the current State Transportation Improvement Plan. This meeting and feedback from residents will assist in preparation for the next phase of preliminary design.