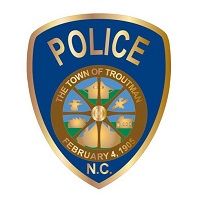 FROM STAFF REPORTS
A Statesville man faces felony charges after he was apprehended by Troutman police officers while operating a stolen vehicle on Wednesday afternoon.
Troutman officers were notified by the town's Flock camera system of that a stolen 2010 Toyota Carolla was headed south shortly after 3 p.m. Thursday, according to a TPD news release.
Sgt N.H. Lindon and Officer T. M. Sharpe and Lt. D. Payne responded to attempt to locate the vehicle, which Lindon and Sharpe subsequently located and stopped on Main Street, police said.
Malik Sha'ron Sturgis, 21, of Newbern Avenue, Statesville, was operating the stolen vehicle, according to the news release.
When Sturgis was told to exit the vehicle, he failed to comply with the officer's request and was assisted out of the vehicle by officers, police said. At that time, Officer Sharpe observed a black handgun between the driver's seat and console of the car, according to the news release.
Sturgis had an outstanding warrant for his arrest for felony probation violation for cutting off his electronic ankle monitor, police said.
Sturgis was arrested and charged with possession of a firearm by a convicted felon, possession of a stolen motor vehicle, misdemeanor carrying a concealed gun, as well as failure to wear a seatbelt and driving without an operator's license. He was taken before an Iredell County magistrate and given a $65,000 secured bond.
A female passenger in the car was cited for failure to wear a seatbelt and released at the scene.