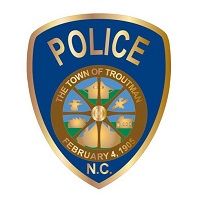 FROM STAFF REPORTS
A Mooresville man was arrested on Thursday afternoon and charged with two misdemeanors for his role in a disturbance that disrupted an Iredell-Statesville Schools Board of Education on Monday.
Michael David Bowman, 46, of Chollywood Drive, Mooresville, was charged with disorderly conduct by violent conduct and injury to personal property following an investigation by the Troutman Police Department.
He was released on a $4,500 unsecured bond.
"I highly regret my actions," Bowman told the TPD. "Things got heated and there was misplaced anger. Nothing like this has ever happened to me before and it never will again. I acted disgracefully to law enforcement and didn't show them the respect they deserve."
The TPD began a criminal investigation in the aftermath of the disturbance at the I-SS board meeting, which was held at the Career Academy & Technical School off Old Murdock Road. A glass window was shattered and dozens of people who were not allowed to attend the meeting due to social-distancing protocols assembled outside the meeting.
I-SS personnel told police they feared for their personal safety during the disturbance.
According to a TPD news release, Sgt. Kerry Baker and Investigator Cameron Jones conducted a thorough investigation into the incident, obtaining written statements and reviewing video surveillance. Iredell-Statesville Schools personnel and administration assisted in the investigation.
After Sgt. Baker identified Bowman as a suspect, Investigator Jones went to Bowman's residence but was unable to locate him.
Bowman subsequently turned himself into Troutman Police and gave a statement to Investigator Jones.
In addition to expressing regret for shattering the window, Bowman also apologized to Officer Eure for treating him with disrespectful on the night of the incident, according to the news release.
"The Troutman Police Department would like to thank all individuals who came forward to provide information on this incident," Acting TPD Chief Darrin Payne said in the news release. "Please know that investigations are continuing into the actions of others at the meeting that night and criminal charges may be issued against other individuals as well. The Town of Troutman and the Troutman Police Department request civility and peaceful assembly at any and all future school board meetings."
There will be a zero tolerance for criminal misconduct at public meetings, Payne added.