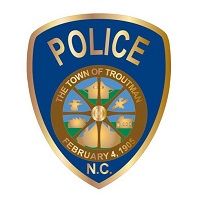 FROM STAFF REPORTS
The Troutman Police Department has identified a suspect in the armed robbery of an employee of the Dollar Tree located at 611 North Main Street.
Shortly after closing time on Wednesday night a man threatened an employee with a handgun and stole the cash register drawer, according to a town news release.
TPD Officer T.M. Sharpe and Sgt. J. Benge responded to the call, along with Iredell County Sheriff's Office and Statesville Police Department personnel.
Authorities initially believed that the suspect fled on foot and officers began setting up a perimeter to apprehend the suspect with the assistance of a K-9 unit.
A witness reported that the suspect had fled in a vehicle and surveilance video confirmed this, police said.
The town's Flock camera system quickly identified the suspect vehicle and TPD officers identified the suspect as John Paul Gaddy, 33, of Lincolnton, according to the news release.
Officers obtained warrants charging Gaddy with armed robbery and communicating threats. He had not been apprehended as of Thursday morning.
Gaddy is also wanted in Gaston County for an armed robbery in that jurisdiction, police said.
Troutman officials expressed their appreciation for the assistance of the ICSO and SPD in solving this case.
It was also the latest instance in which the town's Flock camera system played a major role in an investigation leading to the identification or apprehension of a suspect.