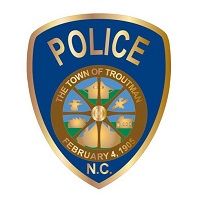 FROM STAFF REPORTS
A South Iredell High School student has been charged with first-degree kidnapping, second-degree forcible rape and two counts of second-degree sexual offense following an investigation by the Troutman Police Department.
The TPD began investigating on December 2 after a South Iredell High student reported being sexually assaulted on campus to school administrators, Chief Tina Fleming said in a news release Thuresday afternoon.
After a lengthy criminal investigation and a discussion with the Iredell County District Attorney's Office, another student at the school was charged with four felony charges.
The suspect's identity cannot be released due to the individual's status as a juvenile, Fleming said. The charges were filed with the N.C. Department of Juvenile Justice.
The Iredell-Statesville Schools officials cooperated fully with the TPD during the investigation, Fleming said.