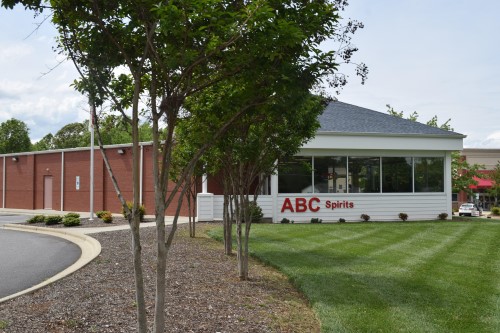 BY DEBBIE PAGE
debbiepage.iredellfreenews@gmail.com
The Troutman ABC Board reviewed continuing strong sales figures in its third quarter analysis this week. Board Chairman Layton Getsinger predicted the store will reach $2.5 million in sales by June 30 to end its fiscal year.
Even as the pandemic restrictions began to lessen, the store's March net sales remained strong, reaching $208,431 and resulting in $10,912 for profit for the month.
Getsinger noted, however, sales have slowed slightly so far in April. He projects about $200,000 in sales this month. Prior to the pandemic, sales averaged $26,000 to $28,000 per week, he said. This fiscal year weekly sales have averaged $53,000, nearly doubling those of the prior fiscal year.
The third quarter posted $562,259 in net sales for a net profit of $31,322.74 after product and operation costs, taxes, and required distributions.
Troutman Police Department will receive $1,802.07 in the quarterly law enforcement distribution, and the Drug-Alcohol Coalition of Iredell will be presented with $2,522.89 for alcohol education efforts.
The Town of Troutman will get $8,037.48 in proceeds, with the J. Hoyt Hayes Memorial Troutman Library, the Troutman Parks and Recreation Department, and ESC Park Fund getting $1,607.50 each.
Troutman Elementary and Troutman Middle, the Career Academy and Technical School, and South Iredell High will also split the $1,607.50 distribution to Troutman's Iredell-Statesville Schools.
The board has accumulated $380,138.91 of its allowed $414,071, under the state ABC Commission's working capital guidelines. Of that is $300,008.85 in savings, which the board may use for future expansion.
The original $625,000 building loan has been paid down to $542,648 as of the end of this quarter.
Getsinger also said the store is moving from retiring accountant Dave McKenzie to Thomas Bookkeeping for payroll services.
Additionally, Getsinger announced the purchase of a new, more robust computer with updated software at a cost of $2,256. The price includes two monitors, a CPU, and software installation.