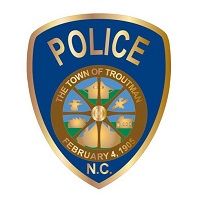 FROM STAFF REPORTS
The Troutman Police Department is investigating a shooting that occurred on Rooster Tail Lane on Sunday afternoon.
Officers were dispatched to the 100 block of Rooster Tail Lane at 1:19 p.m. Sunday for a reported shooting, TPD Chief Josh Watson said in a news release.
Police did not provide any information about the shooter or the person who was shot other than to say one individual was being treated for injuries and was in stable condition.
Iredell Firewire reported that one person was shot in the abdomen and transported by Iredell County EMS personnel to Wake Forest Baptist Medical Center.
The shooting was the result of an ongoing dispute between neighbors, Watson said, adding that there was no threat to the community at large.
Anyone with information about this shooting was asked to contact the Troutman Police Department at (704)528-7610.