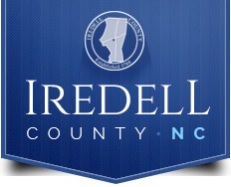 BY BRANDY TEMPLETON
Ron Wyatt is settling into his new position as Troutman town manager.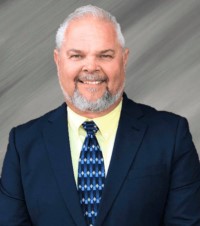 "It's all been pretty busy," explained Wyatt, who began his new position on January 4. "I had to finish up a few things at the Register of Deeds last week."
Wyatt said he grateful the opportunity to serve Troutman residents, many of whom have stopped by to wish him well.
"I'm very blessed as many people have welcomed me 'home,' " he said. "This is the place I grew up in — that I'm familiar with— it's a nice community."
After serving as register of deeds since 2016, Wyatt said it was a difficult decision to step down when he was offered the town manager position for a second time.
"It's safe to say that for the integrity of the office, continuing forward, the reason I didn't take the job in Troutman that I was initially offered was because there were other things laying heavily on me," Wyatt said.
He wanted to ensure his office would be left in good hands. With Joyce Bess serving as the interim assistant, Wyatt felt at ease about leaving. Bess would like to take over his role on a permanent basis.
"She's the far most qualified candidate," Wyatt said. "She's had 25 years experience working in the office and served as assistant for over eight years."
Bess also has the certifications and knows the day-to-day procedures.
"It just makes sense for her," he said. "She wouldn't miss a beat."
Bess also received the highest award given by the N.C. Register of Deeds Association. The award is given based on job performance.
Wyatt acknowledges there are other good candidates too.
Martin Gottholm, Pressly Mattox, County Commissioner Gene Houpe, Maureen Purcell, and Renee Holland have all expressed interest in the position.
The Executive Committee of Iredell County Republican Party will make a recommendation for the full-time replacement to the Iredell County Board of Commissioners, who will accept the recommendation as long as it is made within 30 days of Wyatt's last day as register of deeds.
The deadline to express interest in the position is 5 p.m. on Monday, January 18.
The Executive Committee, which has 23 members, will meet on January 25 — with a make-up date of February 1 — at the Fraternal Order of Police Lodge near Statesville. The committee will review the qualifications of each candidate before voting. Electability in 2022 will also be considered, Wyatt said.