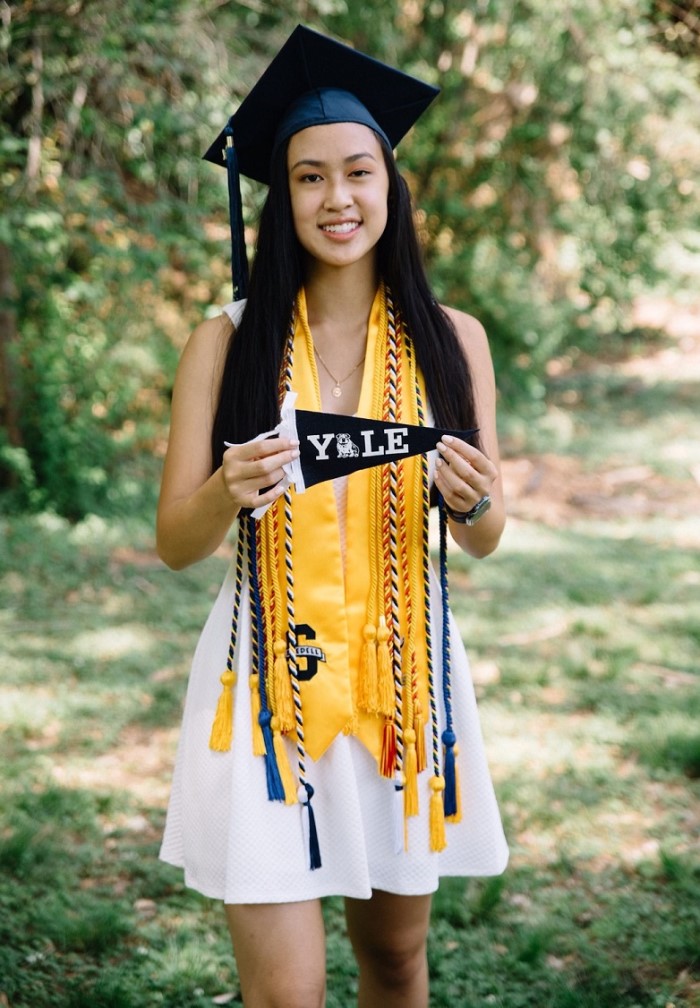 BY KARISSA MILLER
South Iredell High School graduate Breanna Nguyen's hard work has paid off as she will be heading off to Yale University in the fall.
The 18-year-old, who graduated with a 4.7 grade point average, will be the second person in her family to attend college. Her brother Brandon is a N.C. State University graduate.
"I'm definitely really excited to be going," she said. "I feel special that I was accepted. I don't think I'm extraordinary or something; I just happened to get in."
According to Yale News, the nation's third oldest university received 46,905 applicants for the Class of 2025. Only 2,169 applicants, including Nguyen, were offered admission.
Now, she can't wait to experience the New Haven, Conn. campus, grow and make new friends.
For the past two years she has worked at Walgreens while juggling high school and college classes. In 2020, she worked between 25 and 35 hours a week.
"Many of my co-workers understandably felt uncomfortable working during this time," she said. "The remaining employees, like myself, had to pick up extra hours to compensate. I started to work double the number of hours I normally work," she explained.
During this time, Nguyen's parents became unemployed for around three months during the COVID-19 pandemic.
"For those three months, my family's only sources of income were their unemployment benefits and my paychecks from working as an essential worker at Walgreens," she said.
Nguyen struggled at first to balance virtual learning with the demands of her job.
"It took some time, but I finally started to manage my time wisely by asking for less hours at work and tediously planning my school schedule," she said.
Nguyen said she has always had the support of her family.
"Witnessing their perseverance ignited my desire to better myself. I focused on my academics, picked up odd jobs, and became reasonably self-sufficient," she said.
"I finally understood why my parents were so adamant about my being aware of my priorities and setting goals for my future. They were raising me to be an independent and ambitious person," she added.
Her mom, Hana Nguyen, said that during Breanna's freshman year she was ranked No. 21 or so in her class.
Breanna wasn't satisfied with that. By her senior year, she was ranked No. 1.
"She's just a hard worker. She is always on time. She never misses her assignments. Never missed any day of school and has always made A's her whole life. She never gives you any trouble," her mom said.
"I'm very proud of her for everything she has to offer. She never quits anything that she starts," she added.
While Nguyen had her doubts about getting into Yale, when she opened up her admission portal she was thrilled in December 2020. She believed more people would be applying to the Ivy League school this year, since the submission of ACT and SAT scores were optional.
"I was by myself. I called my dad, my mom, my cousins and friends. I started crying, too," she recalled.
Yale doesn't give merit scholarships, but she will receive financial aid to help with the costs. She plans on being a psychiatrist and wants a career where she can help others.