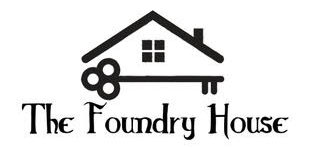 BY DEBBIE PAGE
debbiepage.iredellfreenews@gmail.com
Five years in the making after a vision sketched on a coffee house napkin, The Foundry House transitional sober living facility is now a reality, despite COVID-19 delays and other challenges.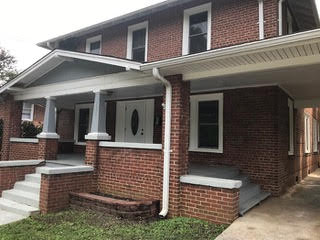 The eight-month Christian-based program focuses on inner healing, social restoration, and vocational rehabilitation to help those coming out of incarceration or a 28-day rehabilitation program, said Christ Church's Celebrate Recovery Pastor Brian King, who is also co-founder of Foundry House and a member of its Board of Directors.
Other board members include co-founder and board chair Christ Church Pastor Chip McGee, Sandy Tabor Gray, Jenny Tolly, and Jason Greene.
Seeing the great need for a program like Foundry House in Iredell County, King and McGee visited similar facilities around the state to learn how to create this program.
The pair soon stumbled across the 3,000-square-foot, seven-bedroom house for sale and the means to buy it also becoming available.
"We bought it on faith," King said.
After creation of the Foundry House nonprofit in 2017 and establishing a board, the fundraising campaign began.
"The community support has been outstanding," said King, citing donations of money, furniture, kitchen and bathroom remodeling fixtures and equipment, and innumerable hours of skilled labor.
The program will begin in phases, with the house's downstairs housing the first three participants. After working out any kinks that may emerge, the client list will expand to 12 with the additional second floor accommodations.
Those accepted to the facility will live in a positive, recovery focused environment, attend a weekly church service, and participate in the Celebrate Recovery program
David Dearman is the recovery coordinator for the residents, along with the support of the "Foundry Family," as King calls them. This tight group of volunteers will provide mentoring, encouragement, and support for those reaching out for lasting recovery.
PROGRAM PHASES
The program is divided in three phases, according to King, with a goal of achieving sustained recovery and "social restoration" by graduation.
During phase one, the client lives at Foundry House for 45 days with no bills, employment requirements, or outside demands. Instead, the focus is on heavily scheduled, busy days filled with sessions that emphasize inner healing through Bible study and sober living through Celebrate Recovery.
Those in phase one will also engage in house upkeep and projects as well as community projects to give back. King expects many of these projects will involve service to Fifth Street Ministries programs.
In phase two, participants spend 18 weeks focused on gaining and keeping meaningful, living-wage employment, thus establishing vocational stability and "putting some skin in the game" while paying program fees to the house, said King.
The ongoing support structure and recovery meetings continue as the person enters the work force to sharpen job skills. King said several area businesses have agreed to employ and encourage Foundry Hose members.
In phase three, the participants end the program with two months of rent-free living, financial counseling, and mentoring to prepare for their transition to living independently in a healthy, recovery-friendly environment.
King said the vision is that at the end of the program they will keep their job and leave with strong recovery and financial skills to live independently. "We want their spiritual selves and their minds in place," he said.
Graduates will have the money they saved during phases two and three to get them started and to cover their rent and living expenses. They will also have a mentor who continues to check in on their progress.
Graduates will be encouraged to stay connected with Foundry House and even serve as role models and mentors to new program entrants.
If they feel the need, graduates will also have a 30-day program "refresh" available. "We have an open door. Support is always available to them," added King.
COMMUNITY SUPPORT
Foundry House's community partners include Fifth Street Ministries, Williamson Chapel United Methodist Church, the Drug-Alcohol Coalition of Iredell, St. John's Lutheran Church, and Christ Church.
In addition to adding interested community partners, King would also welcome more businesses who are willing to offer employment to people with background challenges.
Volunteer opportunities include cleaning needs at the house, performing maintenance, donating supplies, working on an improvement project, or buying or bringing groceries.
Long-term recovery mentors are also needed as part of the "Foundry Family." The program does require that prospective mentors complete a training process before serving.
LEARN MORE
To donate or volunteer, Foundry House staff can be reached by email at thefoundryhousestatesville@gmail.com or at PO Box 1360, Statesville NC 28687.
For more information or application for services, visit the organization online at https://foundryhouse.org or on Facebook at https://www.facebook.com/The-Foundry-House-101899749059178.