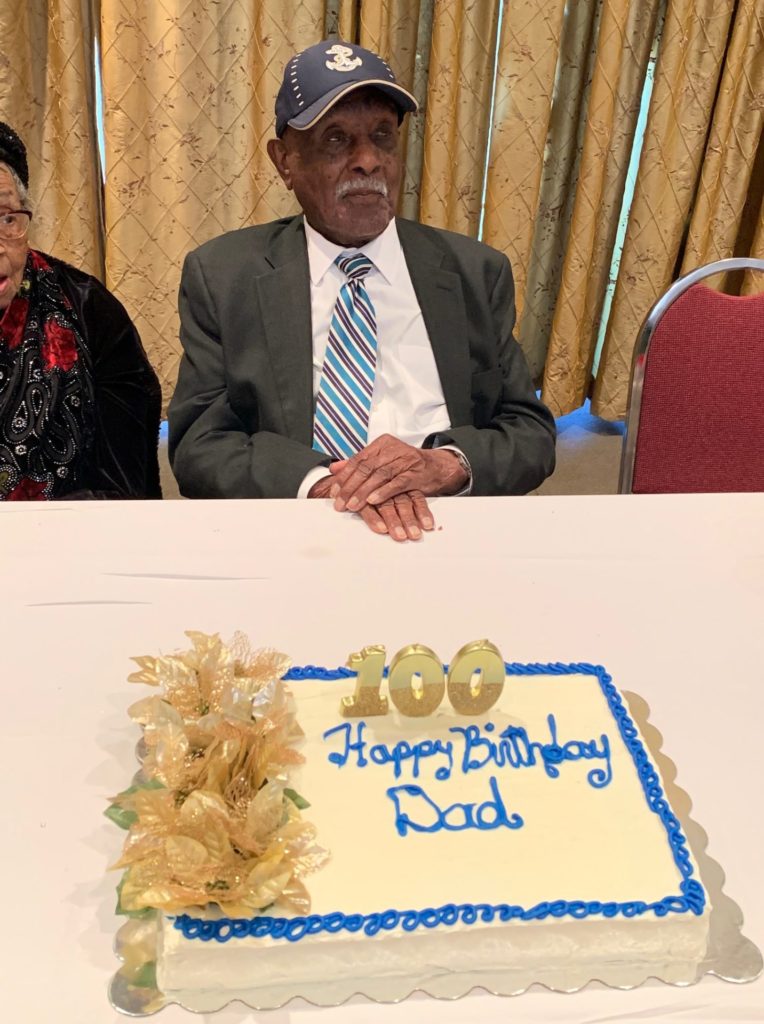 BY BRANDY TEMPLETON
David Jones Parker has a huge reason to celebrate this holiday season — he's turning 100 on Monday.
On Friday afternoon, his family and friends gathered at the Statesville Civic Center to honor the "good and hard-working man."
Born in Alexander County on December 26, 1922, Parker grew up with four sisters and five brothers. As the third oldest child of 10, he had to work hard to help support his family.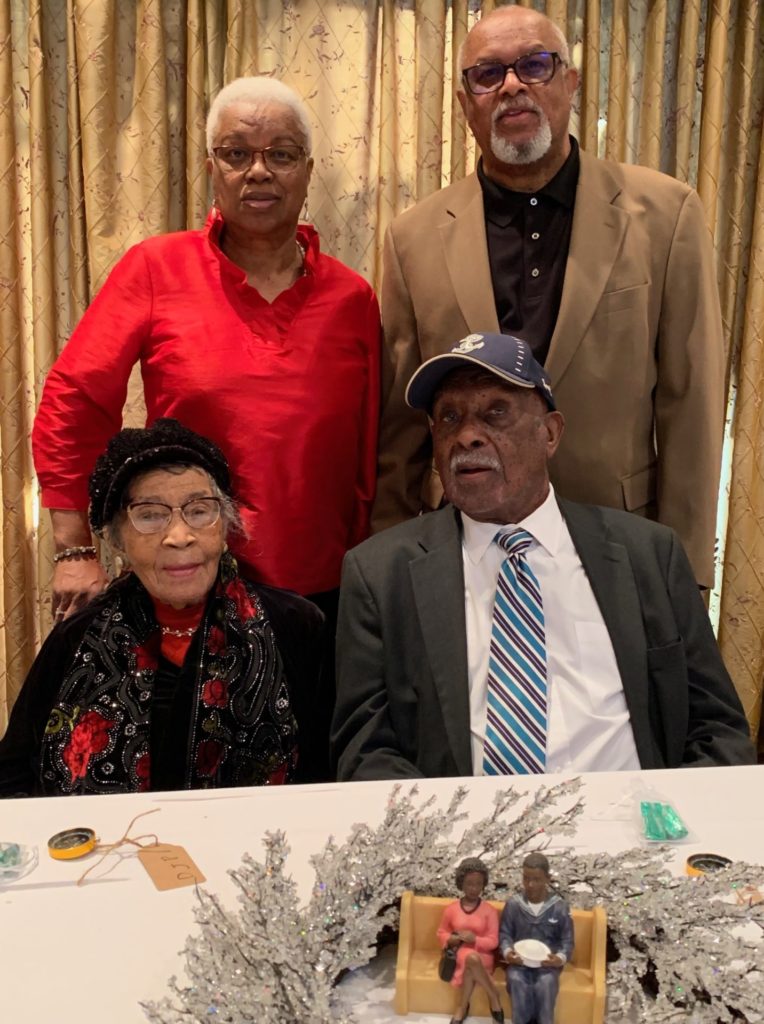 By the time Parker was seven years old, he was in the field picking up to 300 pounds of cotton per day day, his son, David Wayne Parker, shared.
"He made $3 a day," David Wayne said. "That's a penny a pound."
Unfortunately, Parker often had to miss school so he could work.
"His family had to pay the sharecropper," David Wayne explained. "But he'd just grin and bear it."
As an adult, Parker joined the U.S. Navy in 1944 and served on the USS Bunker Hill CV-17 as a Steward First Class.
After serving through 1946, he moved to San Bruno, Calif., before returning home to North Carolina. He made a home with his wife, Ella Mae Sharpe Parker, and their two children, David Wayne and Peggy.
"If mom was still living, they'd be celebrating 74 years today," David Wayne said.
He talked about his father's service to Christ, first at Shepherd's Church of God in Mooresville and then Lily's Chapel Church of Living God Commandment Keepers in Statesville. His love for Christ has always been apparent in the way he's treated everyone.
"He loved everybody," David Wayne said. "He'd give you the shirt off his back."
Not only did he serve the Lord, but the elder Parker served others and was a hard worker.
He worked as a truck driver for Burlington Industries and then with his brother at Parker Brothers Construction in Mooresville.
"He was a brick mason and carpenter until he retired in 1979," David Wayne said.
But above all else, Parker is a family man.
"Every year we'd travel," David Wayne recalled. "He'd drive us to New York, and for winter we'd go to Tampa, Florida."
Most enjoyable were the family excursions to Coney Island.
"It was like a great big fair with a boardwalk," David Wayne recalled.
As he approaches his 100th birthday, Parker still enjoys traveling.
A few years ago while visiting David Wayne in Maryland, the elder Parker asked to visit the base where he did his basic training.
He directed his son to the location on the Susquehanna River, but there was nothing there.
"All that was left was a chain fence across the driveway to the old Navy base," David Wayne exclaimed. "My daddy has outlived the Navy base."
Today, Parker has slowed down a bit, and he's established different routines.
Every morning he enjoys his cheddar grits with butter, and when the weather is nice you can find him on his front porch.
"He likes to laugh," David Wayne said. "He's a happy man until you tell him he can't do something."
Out of all the memories, what stands was how hard his dad worked and how he respected his elders.
"Just because the sun went down, you didn't stop working," David Wayne recalled.
"And when Mama and Daddy wanted you to do something for them, you stop right then and there and do it."
Others shared their stories too.
Many remembered him teaching them to drive in his old green pickup truck.
Daughter Peggy described him as "playful," and he always loved being around children.
"He was like a father to me, he treated us as one of his own, and everybody was somebody to him," one of the guests said in a tribute at the podium.
The guest of honor sat there humbly listening to the praise of a lifetime.
He's one of three siblings still living, along with sister Lucy Mills Parker and brother Paul Gray Parker.
"Our grandmother lived until 114. We pray he'll keep on living," David Wayne said, tearing up "You might find somebody just as good, but you won't find anybody" better than my daddy, David Wayne said.