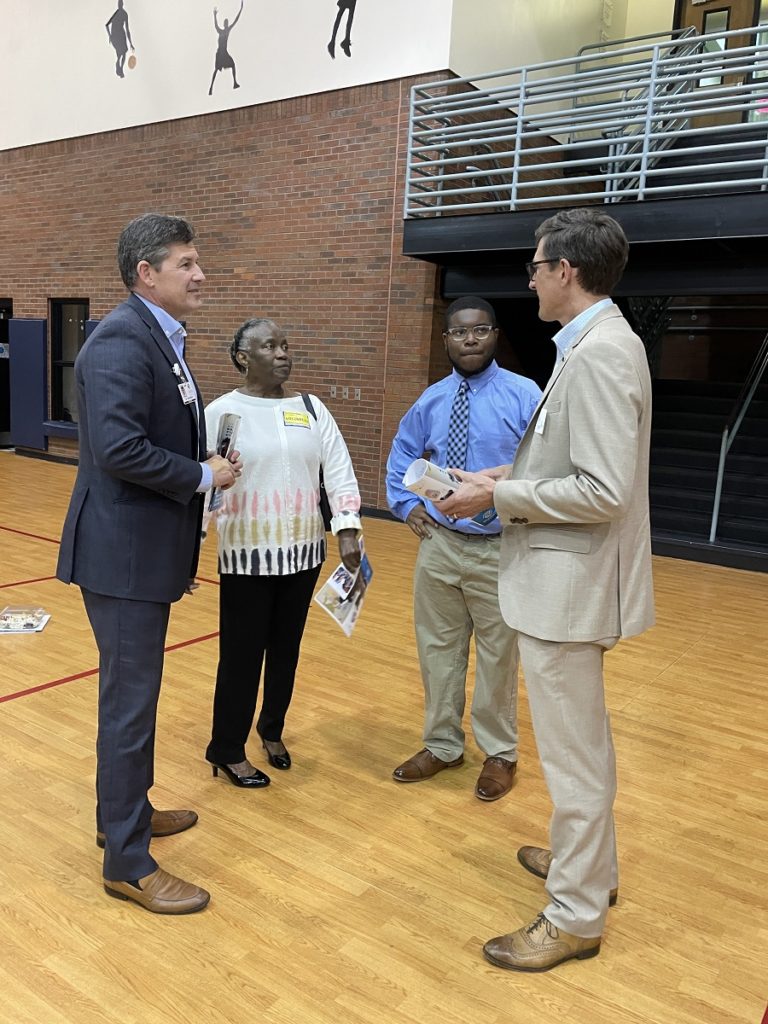 BY KARISSA MILLER
Niyin Miller knows firsthand the positive impact that the Boys & Girls Club of the Piedmont can have on a child's future.
The Boys & Girls Club kid welcomed more than 100 guests to a community outreach lunch and learn on Thursday in an effort to spread the word about the work the nonprofit is doing in the community.
A junior at Pfeiffer University, Miller is living testament to the impact the Boys & Girls Club can have on young people. He aspires to be a teacher in Iredell County. Currently, he works as a staff member at the Boys & Girls Club and enjoys giving back to the organization that gave him so much.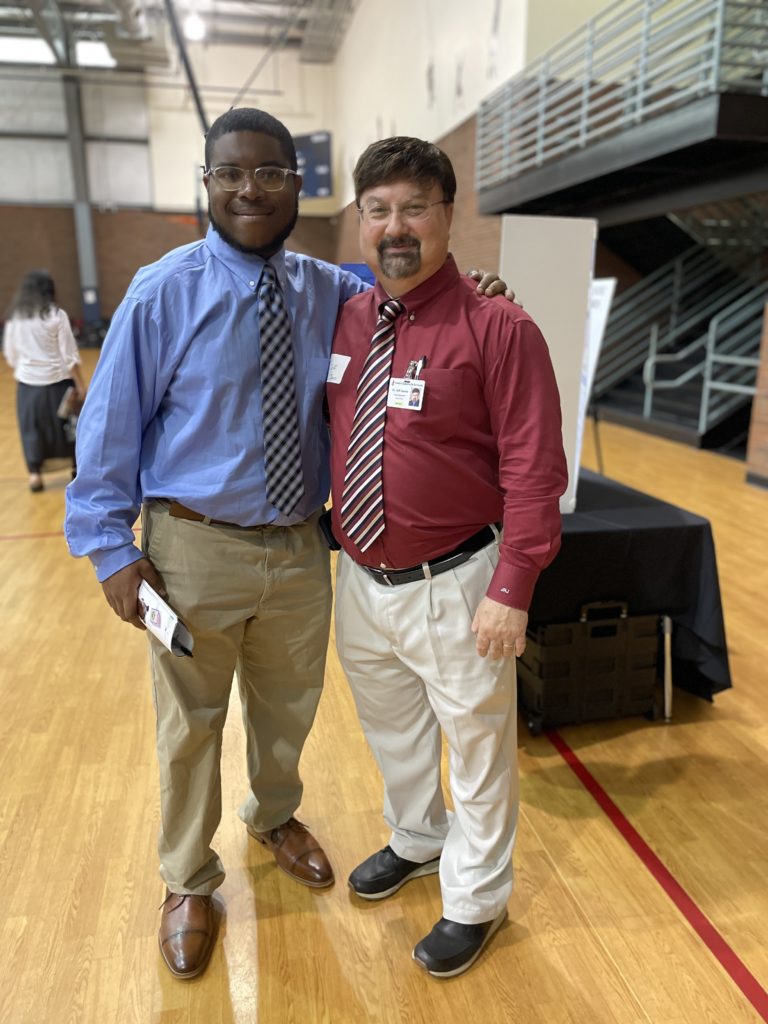 "I want people to know that this is a place where dreams can come true," Miller said. "Some of these kids think that there is a limit to what they can do, but there is no limit to what is possible."
When you ask many of the club members what they like the best about the Boys & Girls Club, one of the most popular answers is the staff.
Miller is no exception.
"I had good mentors when I was here. They helped pave the way for me," he said.
Julia Wilson, a founding board member, said the Boys & Girls Club plays an important role in the Statesville community.
"When you think of the alternative, the list is short, and it's not really good. But when kids come here, Clarissa and her team have a chance at them — a chance for success, and their success is going up dramatically."
Wilson recalls when the building was designed in 2007. During the planning process, she suggested to the board that they could save money by possibly reducing the square footage.
Another founding board member, retired postmaster William Jones, was against that idea.
Jones told Wilson that the kids deserved the best and said that's what they were going to give them. The facility was a collaborative effort by many community partners who donated brick, stone, paint and other essential items at no cost.
A few years later, the Boys & Girls Club of the Piedmont opened its doors, and Iredell-Statesville Schools officials agreed to run school buses to the new facility after school.
"In so many ways, what we do here is just a continuation of the classroom," Wilson explained. "We know what their grades are, and it's very impactful."
According to Executive Director Clarissa Young, the club served more than 550 members before the COVID-19 pandemic. Today, the club serves about 300 students and is striving to increase membership.
"Why are Boys & Girls Clubs needed? We have a lot of schools, some students struggle academically, emotionally and they need someone to care," Young said.
Among the offerings that separate the Boys & Girls Club from other organizations are the academic programs, tutoring, and fitness and sports program, as well as character and citizenship programs.
Additionally, the nonprofit has developed partnerships with several organizations in the community to offer specialized youth development programs. Bullying prevention programs and art-oriented activities give students the tools to become caring, responsible and productive citizens.
Current board chair Becky Wagner challenged the group of more than 100 attendees to get involved in some way either through giving or serving. She encouraged guests to serve as a board member if asked or to contribute in another capacity.
BY THE NUMBERS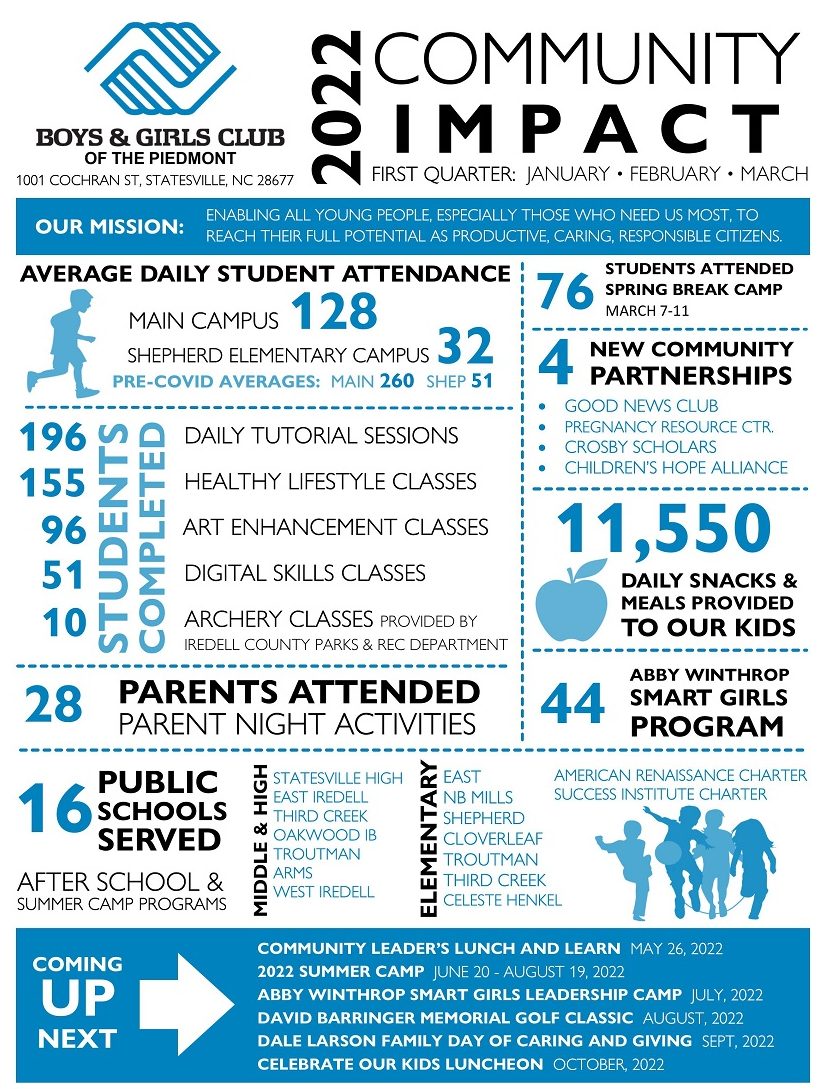 UPCOMING EVENTS
♦ David Barringer Memorial Golf Classic
Location: Statesville Country Club
Date/Time: TBD
♦ Celebrate Our Kids Luncheon
Location: The Boys & Girls Club of the Piedmont
Date/Time: October 20 at 12 noon
LEARN MORE
Contact Brady Johnson, Director of Development, for more information at bjohnson@piedmontbgc.org .
Photos