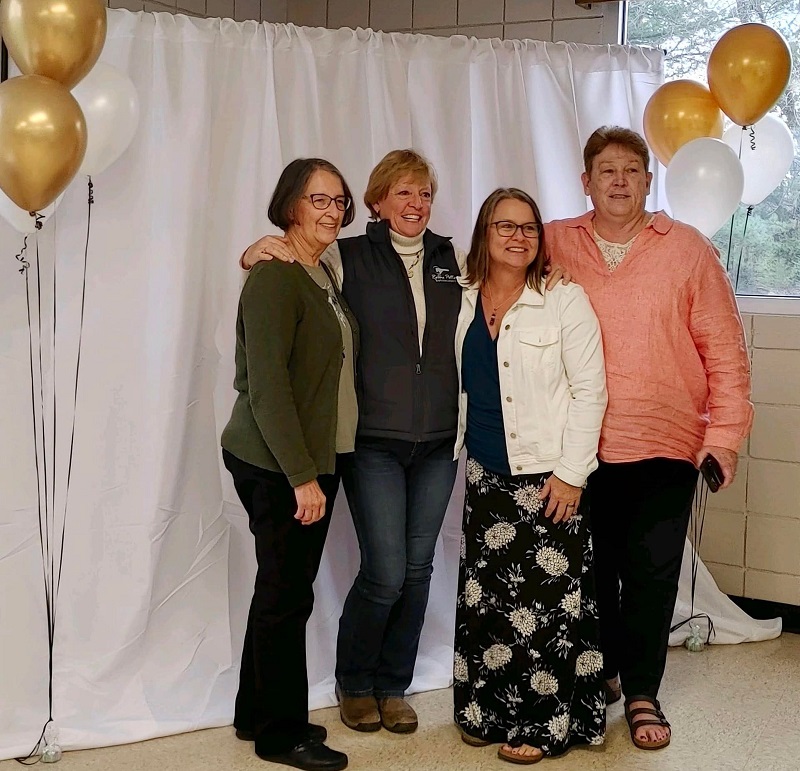 BY KARISSA MILLER
Co-workers, family and friends from across Iredell County — and far away as Arizona — surprised Michelle Hepler on Friday afternoon with a celebration honoring her 25 years of service to the Iredell County Parks and Recreation Department.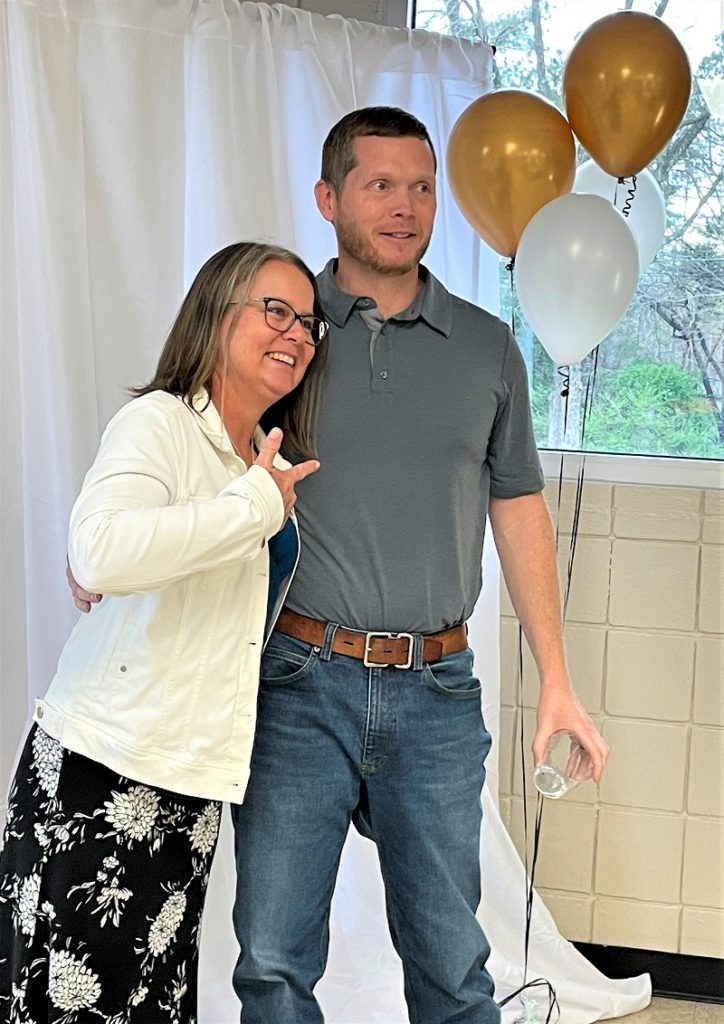 Hepler is retiring at the end of this month as Parks and Recreation director, but she will continue to work in the county as executive director for Rescue Ranch. She will also work part time as a consultant with Aerial Adventure and Ropes Challenge course industry for Vertical Solutions Consulting.
Hepler confessed that she knew about the surprise retirement reception, but she didn't know any of the details
"For the past two weeks, I've wondered what's it going to be like? What do I wear?" Hepler said.
The reception, which took place at the East Iredell Lions Club Community Park, featured snacks, cupcakes and a Polaroid photo booth. One thing that came as a big surprise was a slide show that her co-workers put together showing Hepler over the years in the many roles that she has served.
Board of Commissioners Vice Chair Melissa Neader lauded Hepler for her leadership and professionalism.
"Michelle has been inspiring, dynamic, hard-working, all those other adjectives that were shared at the beginning," Neader said. "You have made a difference in people's lives that live here and those that travel through here. There's nothing like a park."
She told Hepler that that they are kindred spirits because of their shared love of nature and the outdoors.
"You have started a fire in so many people's hearts, a love of nature for those who didn't even know they had it," Neader said.
Neader recalled commissioner retreats where Hepler presented grants, maps and information about future projects. She commended her for always making sure that the board understood the full picture.
"A heartfelt thank you for all that you've done for Iredell County," Neader said.
When recreation advisory board member Barb Thorson was asked what she would miss about Hepler, she gave a simple answer: "Everything."
"Parks and recs have changed a great deal, but she's always been proactive when it comes to Iredell County," Thorson said. "Her heart and soul have been in the rec department. I have volunteered with a lot of directors and I'm really going to miss her."