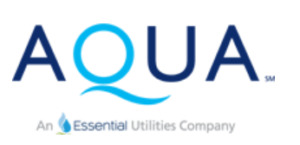 Special to Iredell Free News
Aqua North Carolina reported Monday the discharge of 12,000 gallons of untreated wastewater to the ground at 180 Heronwood Road near Lake Norman State Park.
Approximately 6,000 gallons of the 12,000 gallons of untreated wastewater was discharged on Sunday, August 7, into an unnamed tributary in the Catawba River Basin.
Aqua personnel stopped the spill immediately upon arrival to the site, according to a company news release. Aqua personnel, in addition to an environmental response contractor, have been on site cleaning up the affected area.
N.C. General Statute 143-215.1C requires that the owner of any wastewater collection or treatment works to issue a press release when an untreated wastewater discharge of 1,000 gallons or more reaches surface waters.
About Aqua North Carolina
Aqua North Carolina is a subsidiary of Aqua, one of the largest publicly regulated water utilities, providing wastewater and water utility services to more than 3 million people in eight states. Aqua North Carolina serves 298,000 people in 51 counties throughout the state operating 750 water systems. Aqua North Carolina is also a North Carolina wastewater treatment company with 18,000 wastewater connections and 59 wastewater treatment plants.