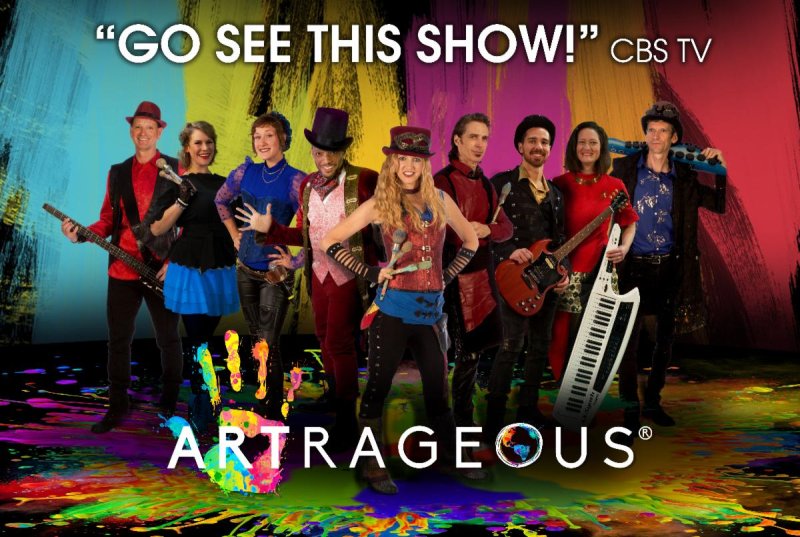 Special to Iredell Free News
Performing Arts Live of Iredell's 2021-2022 season concludes on Saturday, April 30, with its sixth Main Stage show, ARTRAGEOUS.
This talented troupe has toured in 49 states and 12 countries — and returns to Statesville High School's Mac Gray Auditorium due to popular demand. The show begins at 7:30 p.m.
ARTRAGEOUS is a creative explosion of the arts — musical and visual. The high-energy show for all ages is led by multi-talented live performance artists, world-class singers and musicians, and trained dancers.
Their message is that the arts are an integral and valuable part of the human experience. At the end of the show, the audience is invited onstage to view the artwork that has been created before their eyes, meet the troupe and take photos in the "gallery."
Tickets
Tickets are available for ARTRAGEOUS by visiting the PAL box office at Shops UpFront, 1109 W. Front Street, Statesville, by calling 704-380-0875, online at www.PALofIredell.com, and at the door prior to the show.