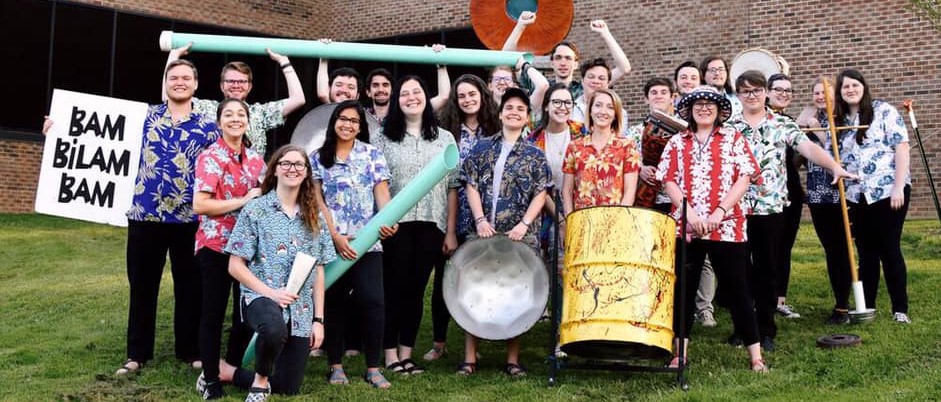 Special to the Iredell Free News
Escape to the Islands with the authentic steel drum sounds of the ASU Steely Pan Steel Band at the Hiddenite Arts and Heritage Center's Educational Complex on Thursday, April 7, from 7 to 9 p.m.
Cost of tickets are adults $20 and children ages 12 and under are only $10. Tickets will include the concert and a tropical-themed dinner.
ASU students will travel from Boone to provide Steel Pan workshops at both East and West Middle schools on Thursday and Friday, as well.
The Steely Pan Steel Band consists of 22 performers and 41 steel drums, including drumset and percussion. The ensemble has gained quite a reputation performing at universities, art festivals, and all types of schools throughout the South. They were featured at both the North and South Carolina Music Teachers Conventions and have given clinics and performances at Percussive Arts Society's Day of Percussion.
The Steely Pan Steel Band was sponsored by WSOC Channel 9 in Charlotte as part of the city's Spring Fest. The ensemble performs a variety of music from traditional soca/calypsos, to classical, to rock and roll, and even performs traditional Appalachian Mountain music. Any style of music can be played on steel drums and all ages are sure to be entertained!
This event will be held at the Hiddenite Center's Educational Complex, located at 70 Hiddenite Church Road, Hiddenite. Call the Hiddenite Center at 828-632-6966 for reservations.
This program is provided through the Hiddenite Center and the Sharpe Chair of Fine and Applied Arts of ASU.