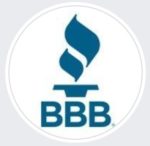 Special to Iredell Free News
It's holiday shopping season and many consumers are searching online and social media for the perfect gifts. While shopping online is easy and convenient, Better Business Bureau (BBB) warns online shoppers searching for gifts and other merchandise to do their research, be mindful of social media scrolling, and use credit cards to avoid scammers.
The warning is an update to BBB's in-depth study, "Theft on a Massive Scale: Online Shopping Fraud and the Role of Social Media."
Online shopping scam reports to BBB Scam Tracker remain just under all-time highs reached in 2021 with losses approaching $380 million. According to an October BBB Institute for Marketplace Trust
report, scams being perpetrated online have risen 87 percent since BBB Scam Tracker launched in 2015.
Of those reports, a vast majority of consumers lost money, making online shopping fraud one of the most dangerous and successful, according to the BBB Institute's research.
In many cases reported to BBB's Scam Tracker, the scammers entice shoppers with hard-to-find items, low prices, and fast delivery. Nearly 36 percent of all online retail fraud reports to BBB Scam Tracker originated through a fake website. Scammers used social media and email to initiate about 40 percent of reported scams.
These scams have three top warning signs in common:
● Prices that are too good to be true;
● Websites that look legitimate, but credibility falls apart after a closer look; and
● Credit card payment failures lead the seller to ask for payment over peer-to-peer payment apps
or with gift cards.
Fraudsters use a variety of methods to collect money, including credit cards, money transfer services (Venmo, Zelle, PayPal) and gift cards. PayPal is the only cash-sharing app that offers some protections for consumers, though reports to BBB show mixed success in obtaining refunds. BBB recommends consumers pay with a credit card when possible, as those companies have strong procedures in place for disputing fraudulent transactions.