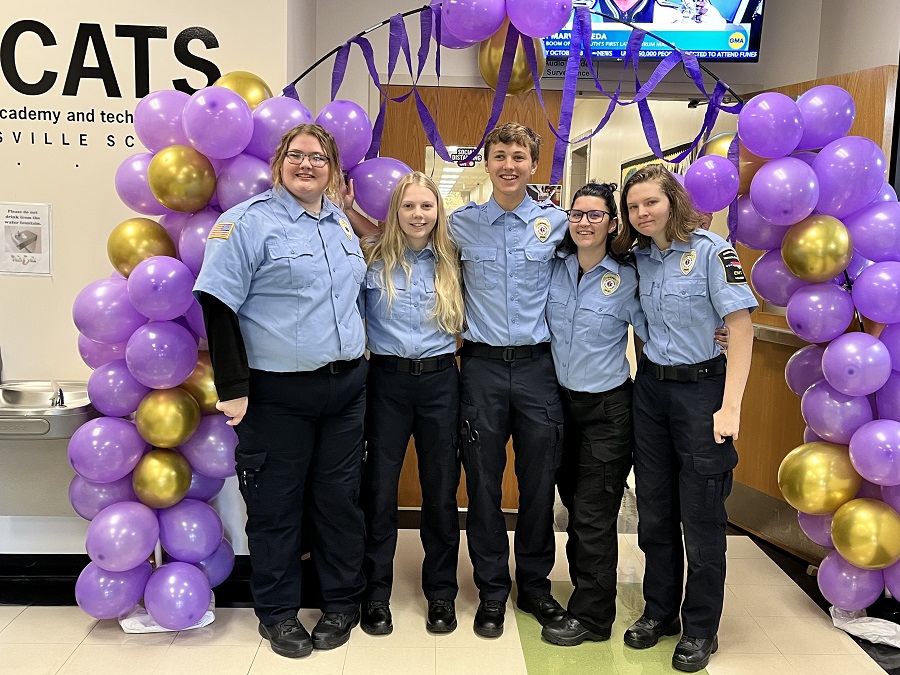 BY KARISSA MILLER
Career Academy and Technical School students play an important role in the community by providing comfort and support to domestic violence victims residing at My Sister's House in Iredell County every October.
October is Domestic Violence Awareness month, and this year's CATS event was held on the eve of Make a Difference Day.
Students held a month-long donation drive so that My Sister's House residents could shop for free gently used clothing, toiletries, toys and any essentials that they needed at the school.
"Just sharing stories from previous events, there were some kids that got pretty emotional. Before today even happened — it was touching their heart. That was pretty inspirational," said School Resource Officer Kerry Baker, who organized the event.
Guests visit various classrooms on the campus throughout the day. Meanwhile, students honor and pamper their guests by using their knowledge and leadership skills that they have acquired at CATS to show compassion to each survivor by providing:
• A childcare fall festival for children;
• A photo session in the digital media lab;
• Manicures provided by manicuring students giving manicures;
• VATS lab and criminal justice students made homemade desserts;
• CPR lessons provided by EMS and firefighting students;
• Automotive repairs provided by auto tech students; and
• Culinary students prepared a lunch for guests
Nursing Fundamentals instructor Kim Rogers said she's proud of her students and wants them to take to heart in the lessons that unfolded.
"I want them to value other people and realize that part of their job is to be a service — to care for people, not just take care of people," Rogers said.
Photography students Emily Tinder, Maggie Bassinger and Emma Deku worked together to edit pictures of each guest after a morning photo session.
"They were allowed to pick a backdrop and then we did individual photos," Tinder explained.
Teacher Tanya Topazio said it's a great way for her students to give back to the community and work together as a team.
"The smiles were great. There were a few women who were self-conscious in front of the camera, but there was so much support among the other women. They were happy with the photos and it was great to see it bring up their self-esteem," Topazio said.
At lunchtime, culinary students served up lunch to My Sister's House residents, who were welcomed by special guests, including District Attorney Sarah Kirkman, Superintendent Jeff James, Principal Larry Rogers and others.
Photos