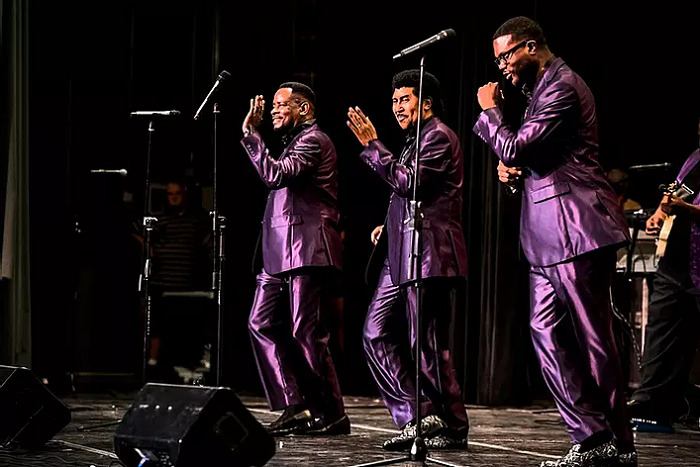 Special to Iredell Free News
Iredell Community Outreach Association (COAST) will host NC Music Hall of Famers Chairmen of the Board at the Statesville Civic Center on Thursday, July 28.
This will be a benefit concert to support Iredell COAST's ongoing outreach, and upcoming events such as their back-to-school drive, the Iredell County Fair, and the annual Community Christmas Program, which supports local children with free gifts.
With one of Soul Music's all-time great group names, the Chairmen of the Board has pleased music lovers for over 30 years. Formed in Detroit, the Chairmen of the Board was one of the first acts signed by songwriting legends Holland/Dozier/Holland for their Invictus label following a messy divorce from Motown.
The group came out of the box strong in 1970 with the wonderful "Give Me Just A Little More Time," a classic early 70s radio smash highlighted by lead singer General Johnson's emotive, plaintive vocals. "Give Me" was the foundation of the group's excellent debut album, which also featured the infectious "(You've Got Me) Dangling on a String."
Over the years, the Chairmen of the Board was among Soul Music's most consistent hitmakers, scoring big with "Pay to the Piper," "Finders Keepers," "Chairman of the Board," and the blissful "Everything's Tuesday.".
Group leader General Johnson died on October 13, 2010, at age 67. At the request of General Johnson to keep the group's legacy strong, 38-year member Ken Knox continues to lead the group touring with members Thomas Hunter and Brandon Stevens and six musicians.
In 2015, the group scored a No. 5 record on the UK Soul Charts with "Reach Out 2 Me" written by Thomas Hunter and Ken Knox with production from famed UK Producer Nigel Lowis.
Show Info
Chairmen of the Board Benefit Concert
When: Thursday, July 28. Doors open 6 p.m. and concert begins 7 p.m.
Where: Statesville Civic Center
Tickets: Tickets are $20 per person and can be purchased online at