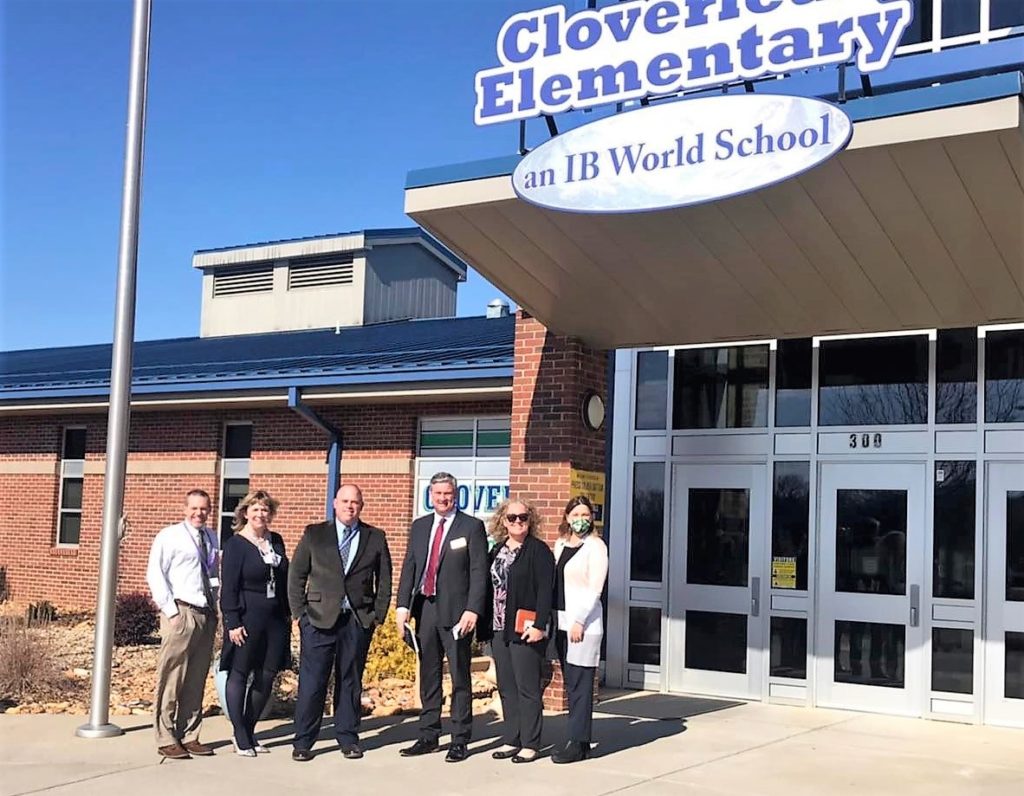 BY KARISSA MILLER
Cloverleaf Elementary School, an International Baccalaureate World School, welcomed N.C. Department of Public Instruction administrators for a visit last week.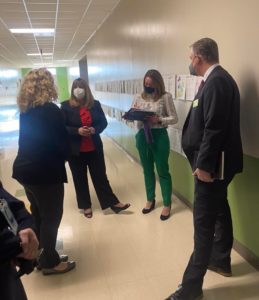 State Deputy Superintendent of Innovation David Stegall and Regional Director Heather Mullins got an up-close look at the ways the Cloverleaf staff is working to close student learning gaps.
Principal Andy Mehall said he was very pleased with the visit and enjoyed showing the visitors the teaching methods and learning that is going on at the school.
When the COVID-19 pandemic began, there were disruptions to student learning across the district and state as instruction was delivered remotely, Mehall said.
"Our students returned with some gaps in their learning," he explained. "Cloverleaf implemented a state-of-the-art Multi-Tiered Support System (MTSS) that allows students to receive core instruction and instruction in their gap areas from specialized teachers."
Cloverleaf has seven designated teachers for the schools MTSS program, which incorporates Orton-Gillingham methodology. Teachers received training earlier this school year.
"We are set to make great impacts for years to come with this type of investment. Cloverleaf Elementary, an IB World School continues to grow. We're setting a great foundation for the future of Statesville," Mehall said.