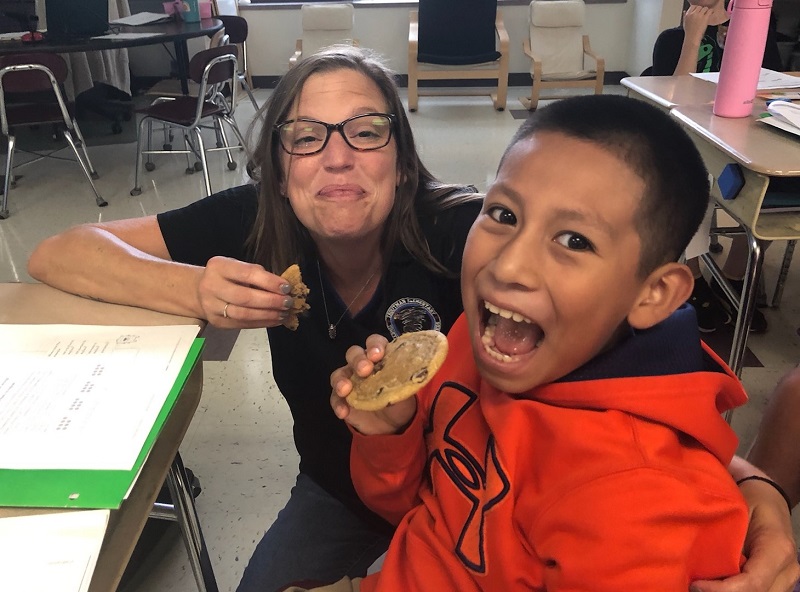 FROM STAFF REPORTS
Troutman Elementary School students and staff enjoyed a sweet and chocolatey surprise earlier this month when school nutrition workers delivered a freshly baked chocolate chip cookie to everyone inside the school.
The cookie dough was purchased by Rocky Mount Church in Mooresville as a welcome-back-to-school gift.
Sharron Saunders, TES cafeteria manager, said that she and her staff baked 750 cookies in the morning and then delivered them to the classrooms that afternoon.
"Their kindness and generosity made lots of smiles, and created joy and happiness throughout the school," Saunders said.
Photos