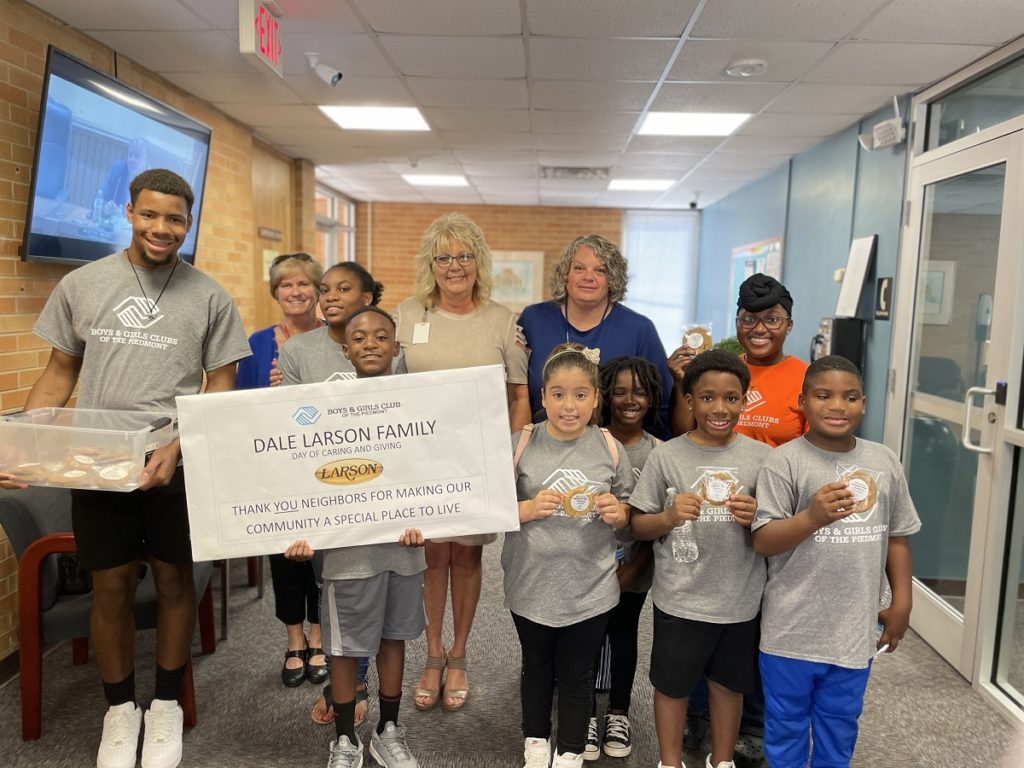 BY KARISSA MILLER
Members of the Boys & Girls Club of the Piedmont fanned out across downtown Statesville on Monday afternoon, handing out cookies, flyers and a thank you cards to community leaders during the Dale Larson Family Day of Caring and Giving 2022.
"Mr. Larson and his family made a very generous financial gift to the Boys & Girls Club of the Piedmont spread over two years (2021-2022)," explained Brady Johnson, director of development for the nonprofit.
"His gift came just in time because this was at the onset of Covid, and we couldn't do any fundraising … this basically filled the gap," he added.
In return for his gift, Larson asked the club to teach children the importance of caring and giving.
Teams of four or five kids, along with a staff member and a board member, visited visited local businesses as well as the District Attorney's Office, Register of Deeds, Clerk of Court, Sheriff's Office, Board of Elections, Statesville Police Department, and Statesville Fire Department and other county and city buildings.
Shikela Mauney and board member Becky Wagner's group, which included students between the ages of 7 and 10 years old, walked to City Hall and the Iredell County Government Center.
Kids took turns handing out cookies, which was Larsen's favorite dessert.
With a little bit of encouragement, the students became more comfortable interacting with the adults as they visited different office spaces.
"I think it's really good for the kids to get out of the four walls of our club and give back to the community. They were excited to be leaders, speak and for their voices to be heard," Mauney said.
The Day of Caring helped students learn about local groups and organizations that they might want to become more involved with later on in life.
Board members who helped lead groups included Chair Becky Wagner, Danette Glover, Jeff Taylor, Russ Winthrop and Michele Kubiniec.
Photos