FROM STAFF REPORTS
Iredell County Sheriff's Office deputies are searching for a Greensboro man in in connection with an incident in which shots were fired inside a residence during a home invasion.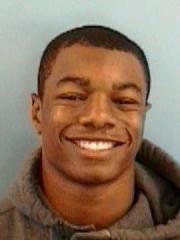 Nathaniel Alvis Lee Degraffinreaidt II, 27, of Heath Street, Greensboro, is wanted on numerous charges, Sheriff Darren Campbell said.
On September 3, deputies responded to the 700 block of Allen Creek Road after receiving a report of an armed subject with shots fired inside a residence, Campbell said in a Facebook post Thursday afternoon.
Deputies received information that the suspect left and was traveling toward Greensboro, the sheriff said.
Deputies responded to the area, but they were unsuccessful in locating the suspect.
ICSO Sgt. C. Little and Deputy J. Hartman arrived and began processing the scene. They also interviewed multiple victims located inside the residence.
Degraffinreaidt entered the residence while the victims were sleeping, Campbell said.
The suspect assaulted a female and then he fired a weapon at the female inside the home, the sheriff said.
Deputies determined that the victims were familiar with the suspect.
Based on victim statements and physical evidence, Deputy J. Hartman obtained warrants charging Degraffinreaidt with Felony First-Degree Burglary, Felony Assault with a Deadly Weapon with Intent to Kill, three counts of Misdemeanor Assault by Pointing a Gun, Misdemeanor Injury to Personal Property, and Misdemeanor Assault on a Female.