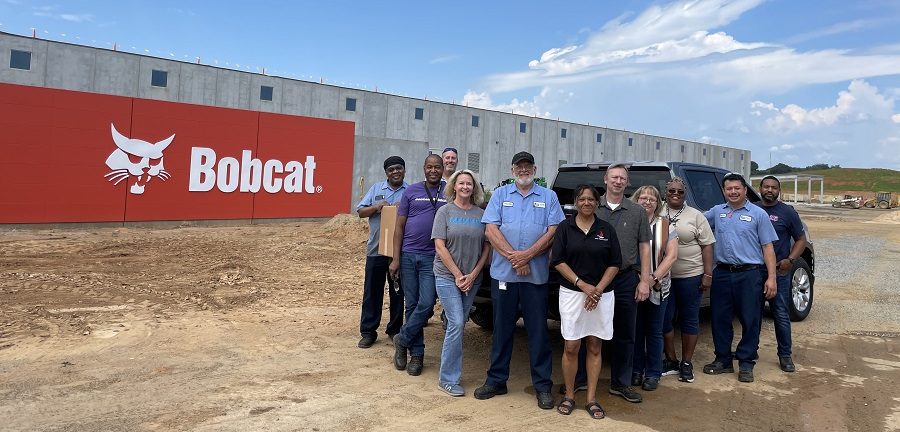 BY KARISSA MILLER
Doosan Bobcat employees held a school supply drive and collected crayons, notebooks, pencils and other essentials for hundreds of Iredell-Statesville Schools students.
Jeffrey Bardoni, who leads the Doosan Bobcat community service engagement committee, helped spearhead the donation drive in Statesville to help I-SS.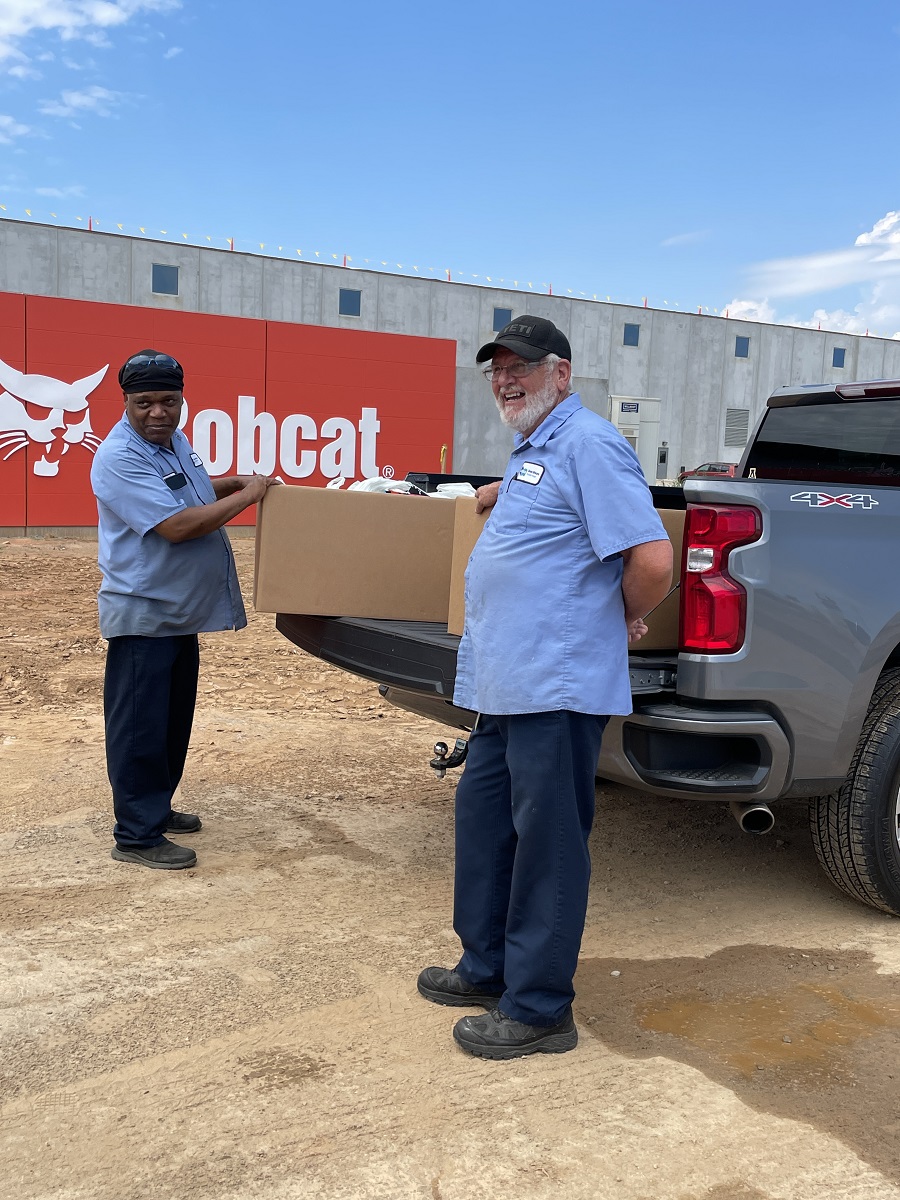 "This year we decided we would get heavily involved in the community and try and re-establish those relationships again," he said.
Bardoni explained that corporate social responsibility is a key element to the Doosan credo. The Doosan team believes it's important to get involved in your community via charitable giving and volunteerism.
Over the past year, Doosan Bobcat and its employees have:
♦ Donated more than 500 books to local schools and literacy organizations.
♦ Raised and donated more than $30,000 to United Way of Iredell County agency partners, including Pharos Parenting and Leadership Statesville.
♦ Collected more than 1,100 pounds of food for food banks in Iredell County.
♦ Given more than 2,400 hours of community service hours.
♦ Supported various STEM activities in Iredell County, including a $20,000 grant to I-SS for STEM education.
"With our expansion nearly complete, we look forward to increasing our community involvement even further," Bardoni said.
I-SS Executive Director of Industry, Trade and Business Development Todd Williams said that the district will distribute the school supplies among schools where the need is the greatest.
"Doosan has been so good to give back. They have been a great community partner, and we're grateful for their generous donation," Williams said.
Marlene Scott, I-SS director of Community Engagement and Recruitment, said, "Our students will have what they need and are going to need to succeed in school."
Todd said that the district also picked up school supplies from DENSO, United Way and State Employees Credit Union.
"We're so appreciative of all our local businesses and organizations that reached out to help," she said.