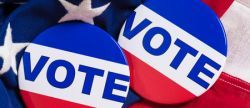 FROM STAFF REPORTS
Early voting in the City of Statesville run-off election and the Town of Mooresville municipal elections continues Monday and runs through Saturday.
Voter turnout has picked up in Statesville but remains extremely light in Mooresville.
Through late Friday afternoon, 981 voters had cast ballots in Statesville, where incumbent Mayor Costi Kutteh is battling challenger Brian Summers in a run-off and three candidates — incumbent Steve Johnson and challengers James Pressly and Kim Wasson — are vying for two at-large seats on the City Council.
A total of 3,859 people voted in Statesville in the May election.
In Mooresville, where Tommy DeWeese and Kevin Kasel are running for the Ward 3 seat and incumbent Lisa Qualls in unopposed for the Ward 4 seat on the Town Board of Commissioners, only 30 votes had been cast as of Friday afternoon.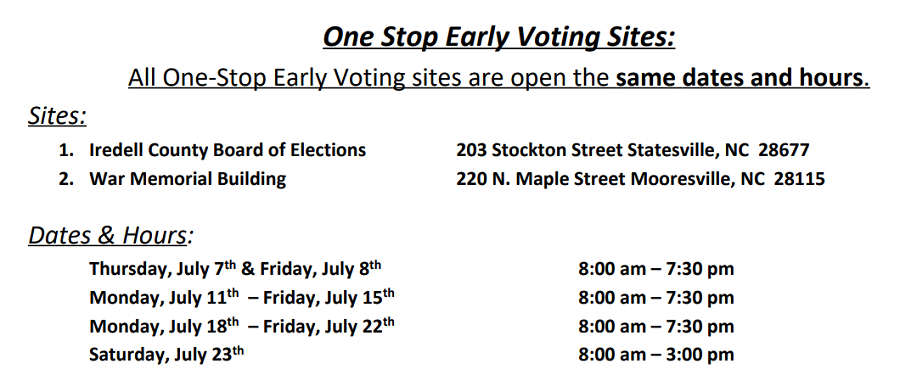 Election Day is Tuesday, July 26.
LEARN MORE
For further information, please check the Board of Elections website or call 704-878-3140.