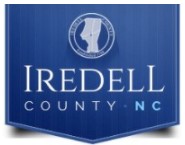 BY KARISSA MILLER
Iredell County commissioners experienced a severe case of sticker shock as they dug deeper into estimates of construction costs for Weathers Creek High School.
During the Iredell County Board of Commissioners fall retreat on Friday, Iredell-Statesville Schools officials provided cost projections for the district's capital projects, including the new high school and track and stadium upgrades at North Iredell High School.
Commissioners learned at their meeting two weeks ago that estimated costs for construction of the new school had increased to about $170 million.
However, it wasn't until Friday afternoon that commissioners learned that the cost of site work was about $77 million, according to I-SS Director of Construction and Projects Scott Hager.
School officials noted that nothing has gone out to bid and that the prices for the new high school are best estimates.
I-SS purchased the 106-acre parcel off Overcash Road near Troutman in 2008 to address growth in the area and overcrowding in the high schools.
"This thing has been screwed up since the start. We have wasted three years. Voters voted and thought it would be $80 million," Board of County Commissioner Vice Chairman Bert Connolly said during the retreat.
"We're going to have to do better. We have to work together. We have to give out factual numbers. We're going to have to see what this price is in three years during a recession," he added.
School board Chairman Bill Howell responded with "Amen."
Commissioners said it was unclear how the county would pay for construction of the new high school.
"We would not support a tax increase after going through a reappraisal," Chair Melissa Neader said in an interview.
"I have a pain with this. This was approved in 2020. Now, we're in 2023. We're finding out that the site area is not just a good area. We are practically putting the $80 million bond money just into that," Connolly said.
Commissioners also asked I-SS officials what funds the district could contribute to the project.
"We don't have a secret pot of money that we aren't providing to the county to help with the high school. We are literally trying to do what we can, within our means," said I-SS Director of Maintenance, Facilities and Technology Tim Ivey. "We can't agree to do things that will hand tie us, where we can't serve the families that are in our schools now."
"That's what we're dealing with," he added.
Commissioner Gene Houpe recommended hitting pause on the new school.
"We're going to have to have to slow down, but the brakes on and sit down and identify some different property or something," Houpe said.
County Finance Director Deb Cheek reminded both boards that I-SS has already spent $6 million paying for architects and site work. Stepping away from the site would result in a $6 million loss, Cheek said.
As a result of Friday's discussions, the boards agreed to have a joint meeting on January 17 to continue discussions about the new high school.