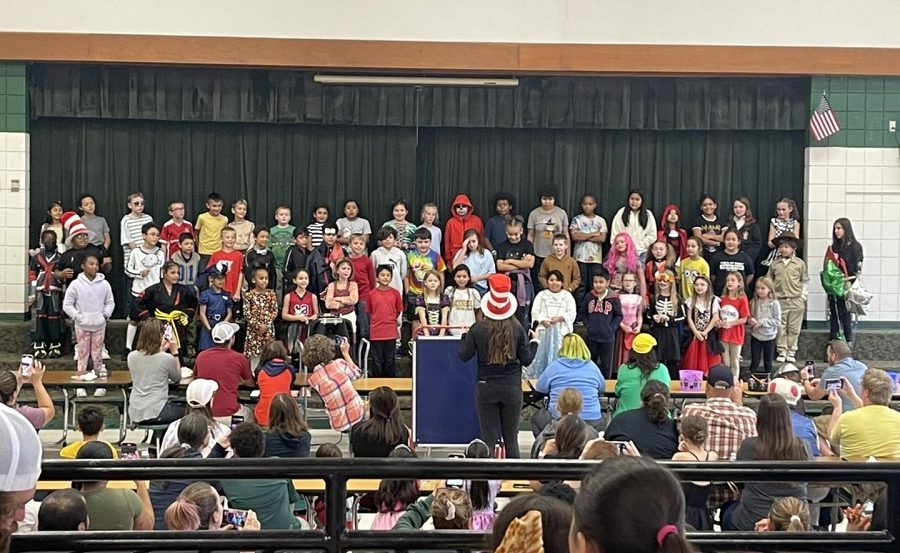 BY KARISSA MILLER
East Iredell Elementary School's recent family reading night was a big success.
Principal Jennifer Ribbeck Ribbeck, who was dressed up as Dorothy from the Wizard of Oz, and the Cobra mascot welcomed around 300 students and families.
The staff served pizza and drinks in the school cafeteria. Third- and fourth-graders performed some songs and then attendees participated in breakout sessions.
Students participated in a mask making session and book walk, which is like a cake walk, but students won a book instead of cake.
"It was such an amazing and successful night. You could feel the excitement in the family atmosphere," Ribbeck said.
Photos