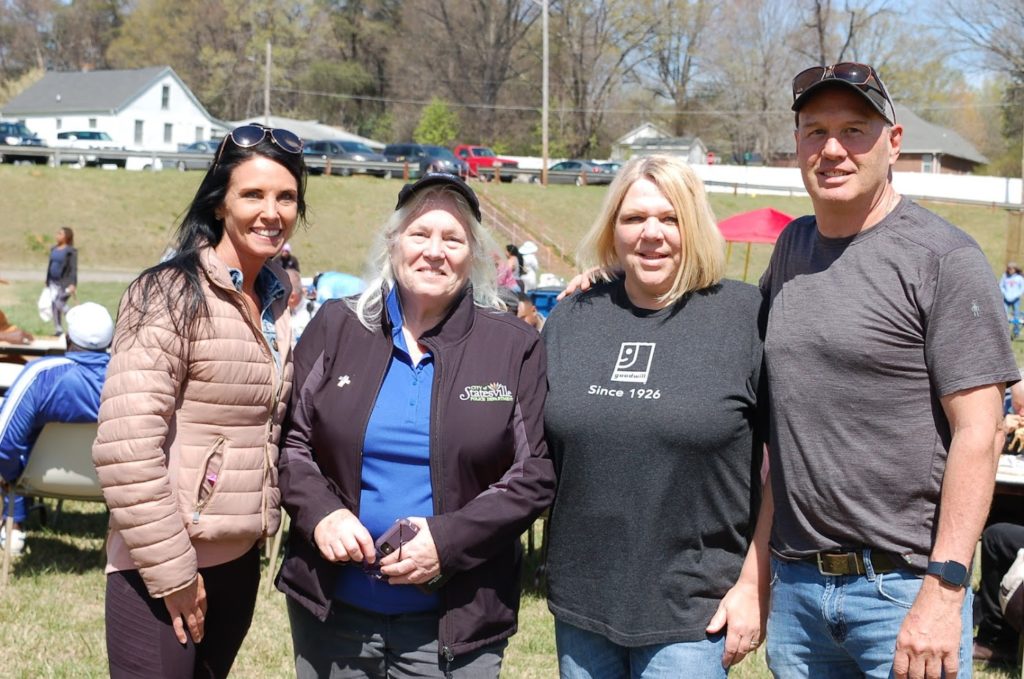 BY DEBBIE PAGE
debbiepage.iredellfreenews@gmail.com
About 100 folks turned out for an afternoon of fun, food, and fellowship on Saturday at Kimbrough Park at an event organized to celebrate and serve community members.
G4G Ministries, along with Ministries of Hope, Visions Outreach Ministries, the Statesville Police and Fire departments, the Salvation Army, and area churches and community groups came out to cook up some chicken dinners and hot dogs and offer support.
Booths were set up for face and rock painting, arts and crafts, and free toys and trinkets for the kids, along with an inflatable bounce house. Live music also got some folks dancing a jig in the spring sunshine.
Adults browsed the clothing tables for clothing and other apparel needs and enjoyed interacting with neighbors and volunteers.
Photos