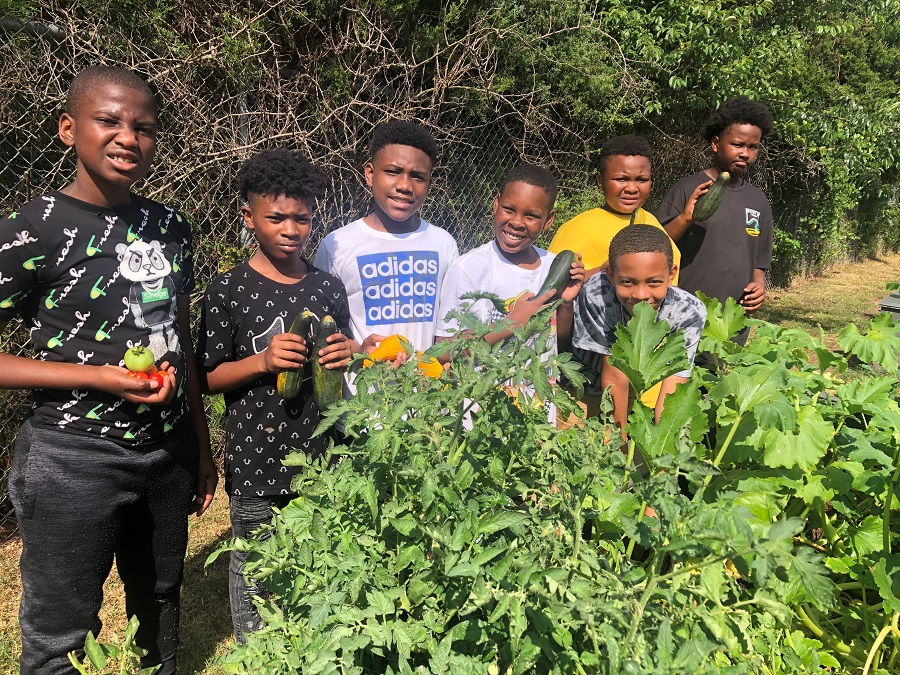 BY KARISSA MILLER
The Community Garden at the Boys & Girls Club of the Piedmont is not only a source of fresh fruits and vegetables, but also a living, growing example of what can happen when multiple community agencies work together.
The project began in the spring and included building raised beds, fence installation and planting a variety of plants. The Community Garden will serve 215 kids this summer through the Healthy Habits program.
"We greatly appreciate the great contribution from Rotary and are so thankful for the Statesville Leadership Cass for thinking about our club," said NaKayla Griffin, director of operations for the Boys & Girls Club.
"With their contributions we were able to teach our members about gardening, healthy eating and also about entrepreneurship through our Farmer's Garden," she added.
The garden features eight large raised beds with cucumbers, tomatoes, squash, zucchini, sweet potatoes, basil, lavender, strawberries, watermelon and cantaloupe.
Through the garden members are able to participate in culinary activities where they're able to utilize items grown in the garden.
About the Multi-Agency Donation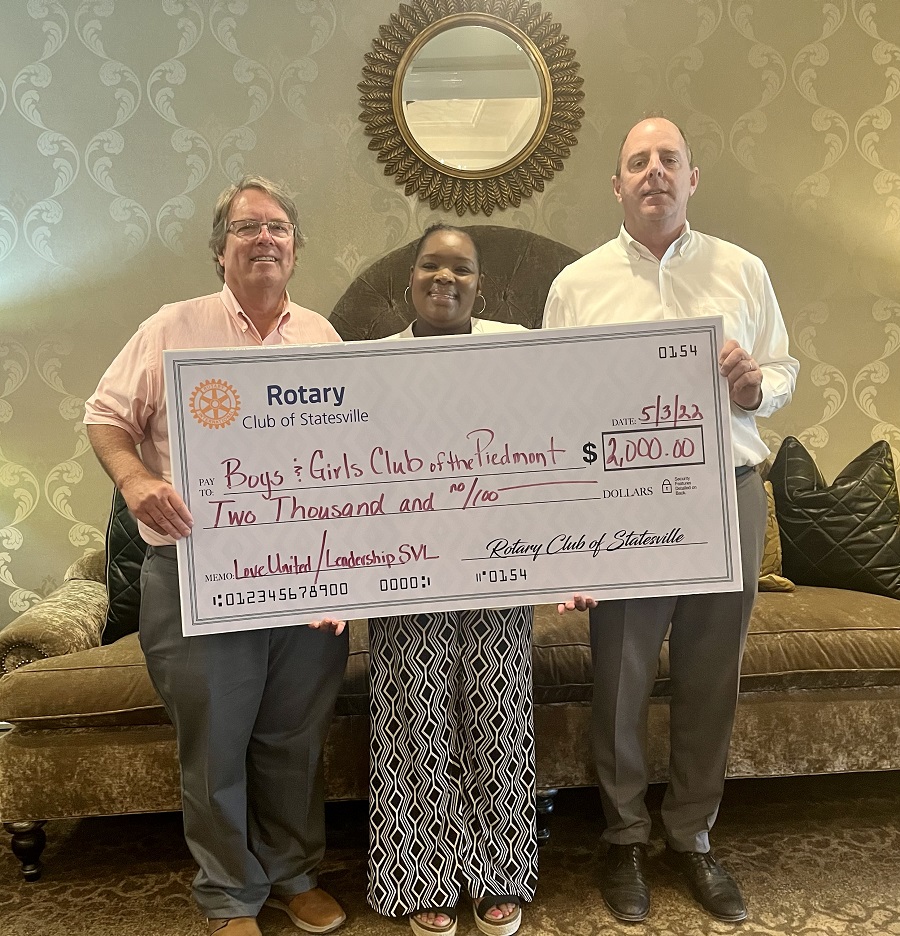 Rotary Club of Statesville has managed the downtown Rotary Farmer's Market, which is located at the corner of Front and Meeting Streets, for more than 50 years.
"Each year, the Rotary Club donates 100 percent of the proceeds collected from the market registrations to local non-profit agencies, who are doing great work in our community," said Farmers Market Chair Rhyne Scott.
"We try to find organizations who are targeting food programs since we see this tied to the farmers market's main emphasis," he explained.
This year, Rotary donated $2,000 to the Leadership Statesville with United Way Love United. They took the club's donation and invested it, along with other funds, into their project, which included the Community Garden at the Boys & Girls Club of the Piedmont.
The collaborative team, made up of Rotarians, helped the project throughout the year. Members of that team are Rhyne Scott, Farmers Market Chair; Clarissa Young, executive director, Boys & Girls Club of the Piedmont; Shannon Viera, executive director, Greater Statesville Chamber of Commerce – Leadership Statesville; and Robb Collier, United Way (Love United).