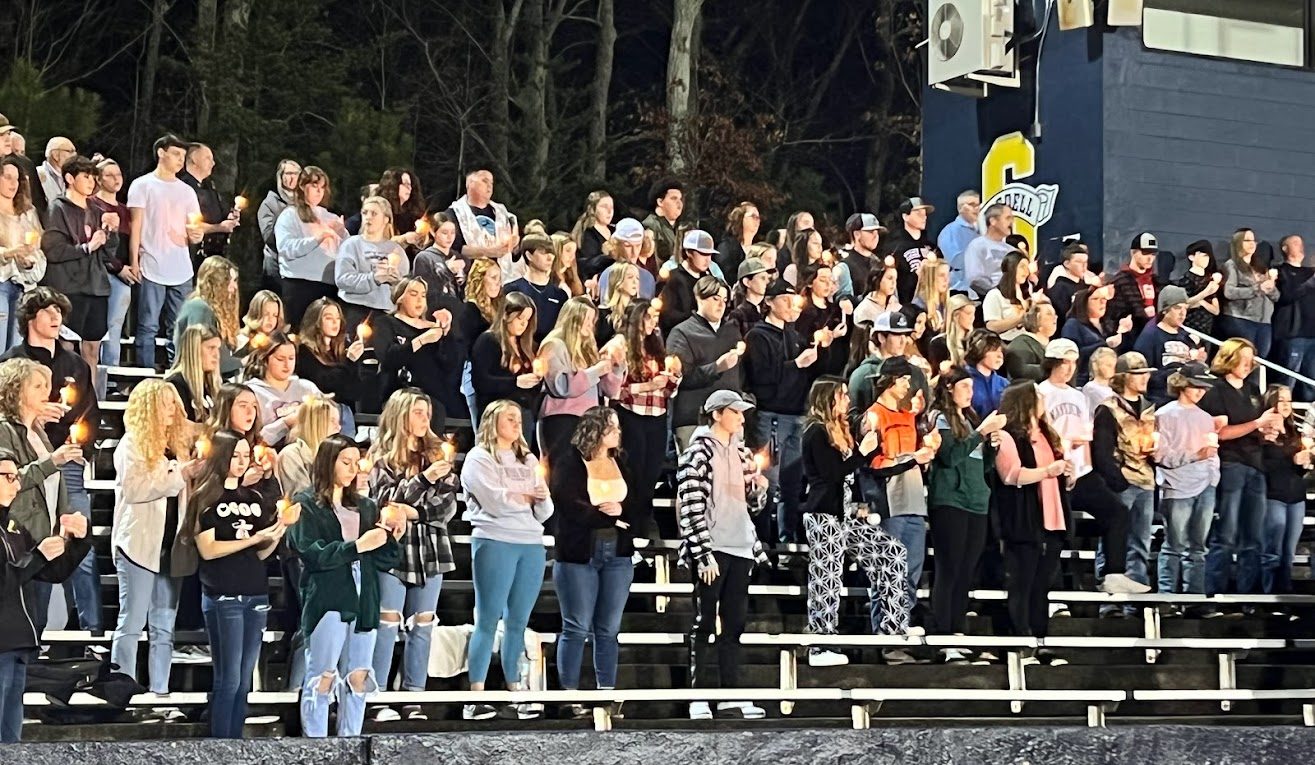 BY DEBBIE PAGE
debbiepage.iredellfreenews@gmail.com
The Fellowship of Christian Athletes gathered friends, fellow athletes, community members, and family at the South Iredell High School stadium on New Year's Eve to remember and grieve Dawson Church, who died in a tragic ATV accident on December 27.
Marcus Chambers, the SIHS FCA advisor, said students contacted him to ask for a chance to gather as a school community to grieve. The students are going through a tough time right now, "but it's also eye-opening for them."
Chambers said the support that area churches are providing students has been amazing. The event was put together in two days with the help of churches and Iredell-Statesville Schools employees.
"It's God's work," explained Chambers, who thanked Beulah Baptist, Calvary of Lake Norman, Freedom, Rocky Mount, and Troutman Baptist churches for their support.
Chambers said that grief information was available in a QR code given out at the event. Counseling will be available to students at school as classes resume.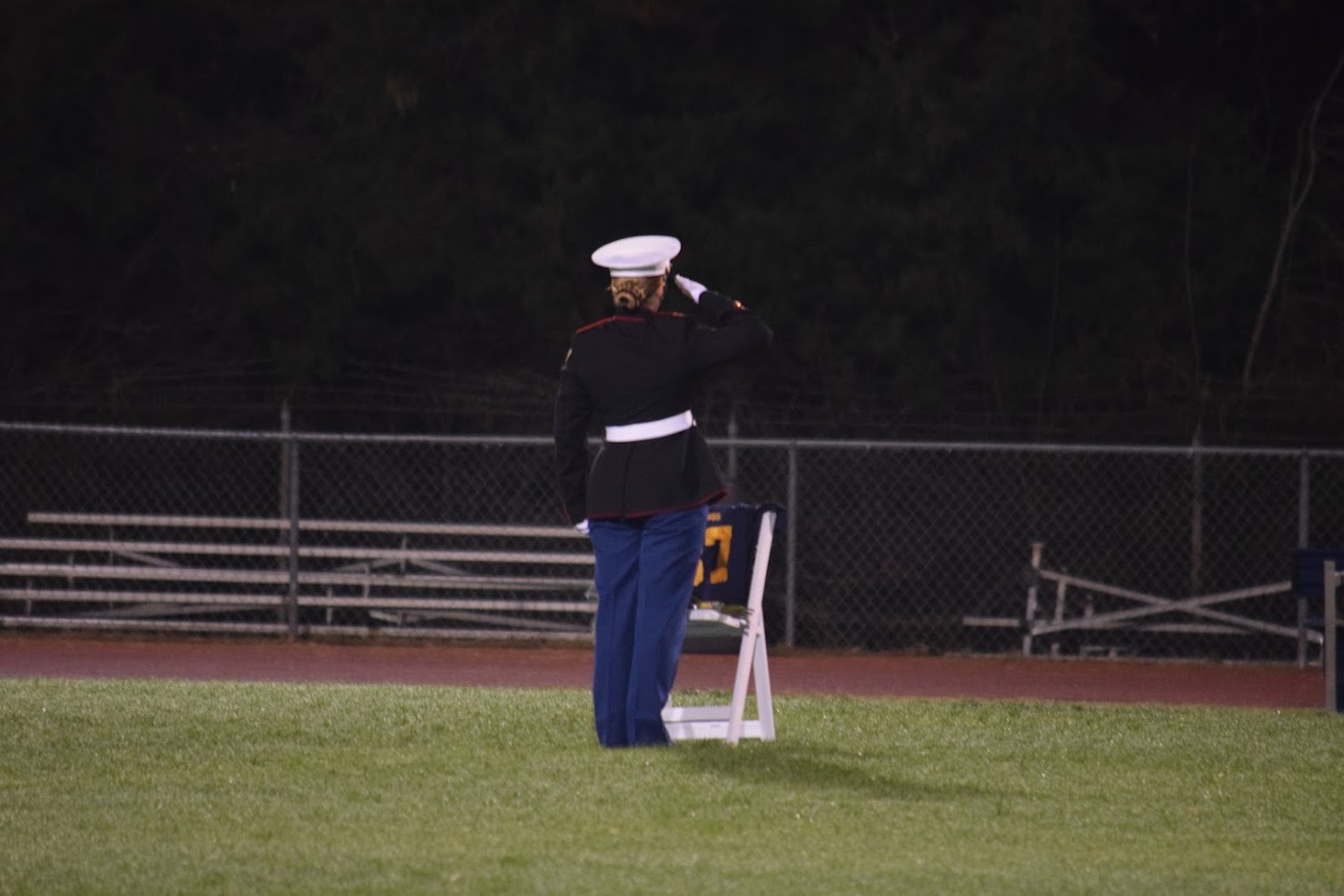 VIGIL
Troutman Fire and Rescue personnel parked an engine beside the visitor bleachers, its ladder flying the SIHS flag in Dawson's honor. After athletes filed into a special section in the stadium, an MJROTC escort led Dawson's parents and family to seats behind the various team members.
Chambers opened the event, telling students and others that counselors wearing ribbons from area churches were available to speak with them during or after the vigil if they were struggling in their grief.
Student Zach Dillard led the attendees in prayer, saying that God will heal hearts and bring comfort in this difficult time. Though God does not promise an easy life, He does promise to be alongside during life's struggles, Dillard added.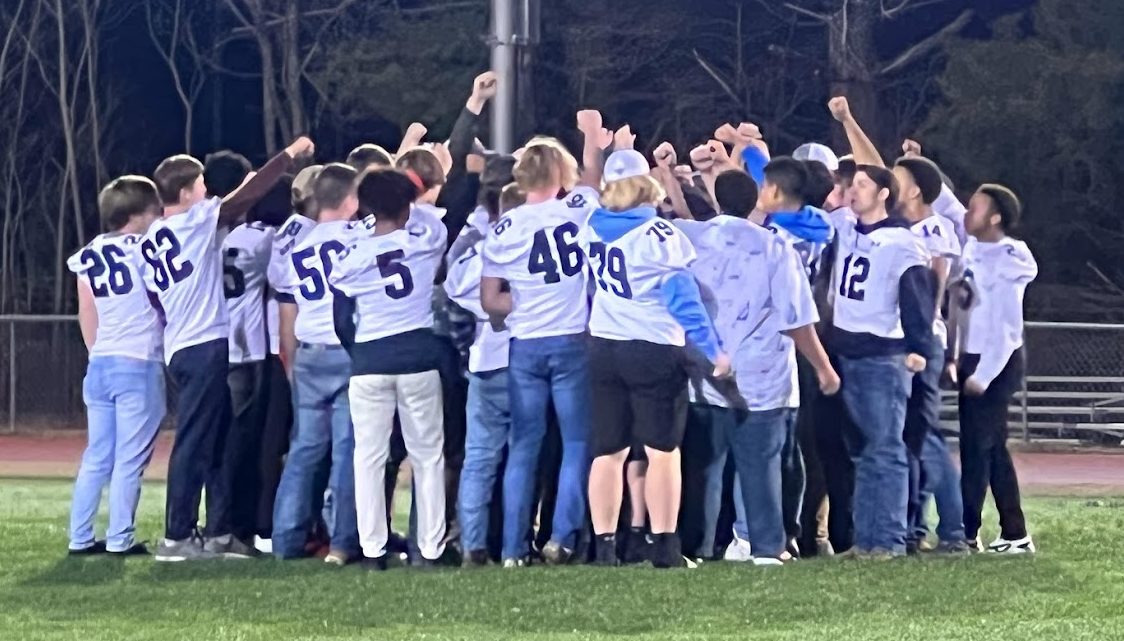 Joey Sammons spoke as the football team's representative, saying the team recently came together to remember Dawson as kind, compassionate, loving, fun, hard-working, smart, respectful, talented, and smiling.
"He was a beast on the football field, and even though he wasn't the biggest, it wouldn't stop him from running through whoever was in front of him."
"Dawson was a great friend and will forever be our teammate. Even though he is gone, I know he had a positive impact on all of our lives, and we all cherish the memories he has given us. We will miss Dawson; for a lot of us, we love him."
The SIHS MJROTC honored Dawson with a moving ceremony, with a single cadet placing a bouquet of flowers on an empty chair draped with his #37 football jersey at midfield.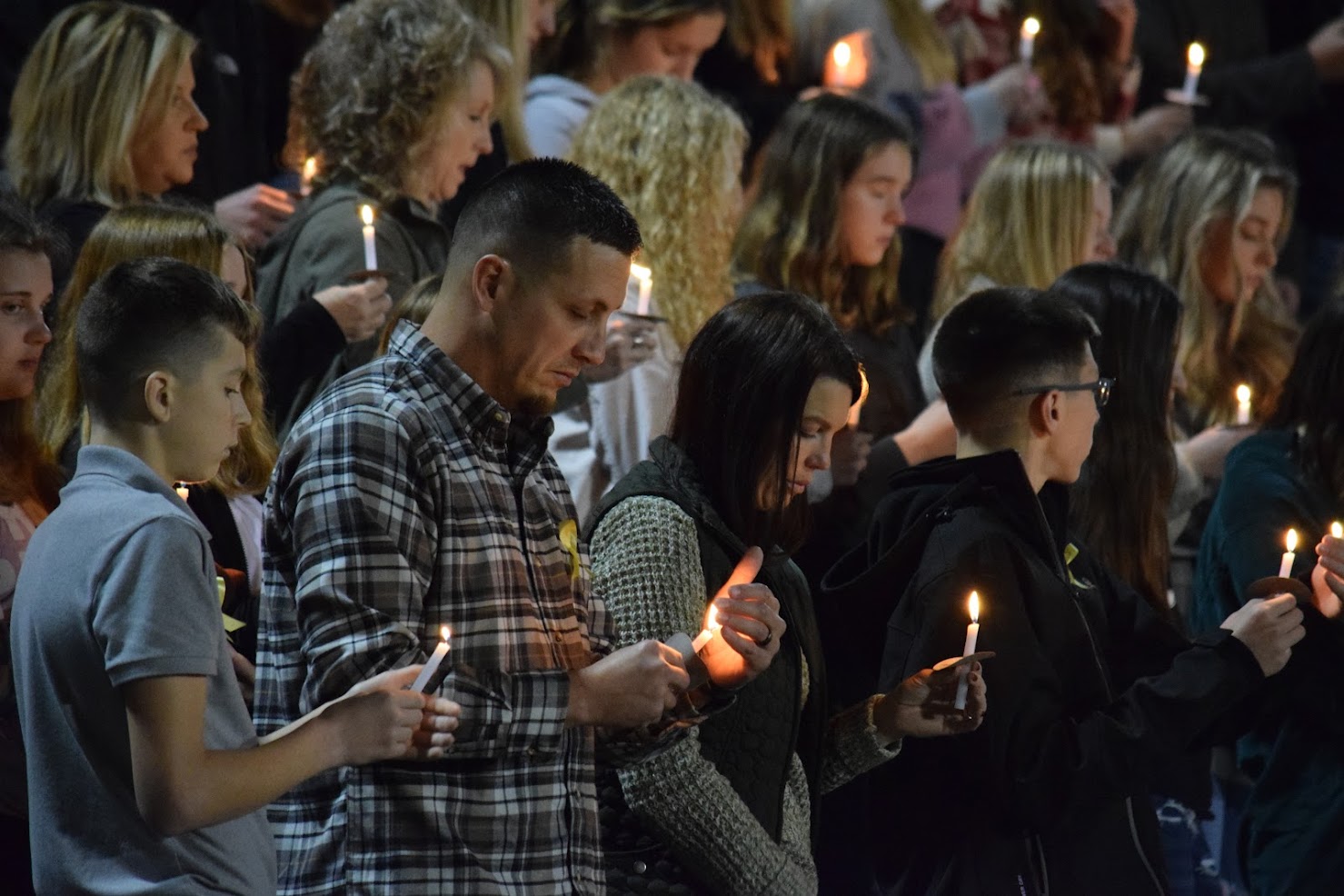 Beulah Baptist Youth Pastor Parker French thanked the crowd for being an active presence of comfort to family and friends. He encouraged them to share stories and memories with each other in the coming days as they all work through their grief.
"We're still in a space where there's truly no words to express our sadness," French said.
The youth pastor urged the grieving to turn to their faith and to scripture "to find comfort in trying times."
Times like these "remind us that life is extremely fragile and can be taken from us in a moment." If he was here, French said Dawson would "remind us life is precious."
"The way we live — we should do so boldly and wisely. We should be eager to let the people around us know how much we value them and love them. These are things Dawson did so well."
French said Dawson was now experiencing eternal life in the presence of Christ's pure love.
Familiar things and memories will trigger times of grief, reminded French. He encouraged students to let their feelings out and to share their grief with others to heal. He encouraged them to join the FCA school gatherings to come together for encouragement, sharing and listening, and comfort.
Special music included "I Am Not Alone" and "Scars in Heaven," sung by Sherwin Johnson and Brent Mason.
After French's remarks, the crowd sang "Amazing Grace (My Chains Are Gone)" as they held up lighted candles in Dawson's memory. Mackenzie Cook led the closing prayer, asking for courage, energy, and focus on life and relationships as they heal in the coming weeks.
Before the conclusion of the ceremony, the football team left the stands to gather on the field around Dawson's jersey, symbolically performing a football chant ritual with Dawson one last time.
After the ceremony, the football team and coaches gathered on the field for a picture and final huddle. The church counselors formed a prayer ring around them, praying for their healing and comfort in their grief.

Photos