Special to Iredell Free News
As Creighton and Tracey Gibson celebrate their 20 years of award-winning Home Instead franchise ownership in Statesville, their reasons for starting their in-home care agency remain fresh in their minds.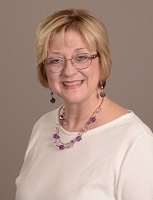 Creighton and Tracey didn't want others to go through the same ordeal Creighton's parents and family experienced when his mom and dad needed help to remain in their home. Before embarking on a career of service to seniors and their families in Iredell and Alexander counties, the successful manufacturing executive and his wife prayed about the decision. Having received spiritual inspiration, Creighton left a lucrative career position and joined with Tracey to start the Home Instead franchise on November 18, 2002.
Recalling their family caregiving challenges more than 10 years earlier, Creighton explained: "I looked for in-home care for my parents, and I could not find anyone in our area at that time who offered the type of care they needed, nor the level of compassion and understanding they deserved."
Creighton lost his 58-year-old mother, an amputee, to diabetes in 1992.
"I'll never forget the evening when I went to Dad's home and couldn't find him until I searched outside the house. He had fallen in the garden and had been there all day. Two months later, he fell inside his home, didn't want to bother anyone and waited for hours for us to come check on him," Creighton said.
"Dad moved in with us, and a year and a half later, he suffered a major stroke. He ended up in a nursing home, and it was not a great experience. I fed him every day for two years. Two months after he died, Tracey and I were talking about creating a service for seniors and their families," recalled Creighton, who researched in-home senior-care companies and narrowed the field from 15 franchise possibilities to three finalists.
"The faith-based aspect of Home Instead appealed to us. Nobody compared to Home Instead with formal training and dementia training. Their vision was my vision for serving others such as my father. Making the decision to quit a good, stable, 16-year career with J.C. Steele and Sons was the scariest day of my life and a real leap of faith. Having made such a major move, I wanted to be a trusted source of service in the community," said Creighton, who is active in his community just as Tracey is.
Creighton is a deacon at the Bristol Baptist Church. Tracey is serving as the board chairwoman at the Greater Statesville Chamber of Commerce as well as the secretary and treasurer at Bristol Baptist Church.
The Gibsons' Home Instead franchise provides compassionate senior home-care services with thoroughly screened, trained and bonded employees called care professionals. From companionship services to hospice-care support and many care needs in between, Home Instead offers a broad range of services that can be tailored to meet a family's needs and preferences.
In all, Home Instead employs more than 100 Care Pros and CNAs who live and work in Iredell and Alexander counties. The franchise continues to grow, having added another office in Mooresville.
Tracey and Creighton have 25 years of combined nonprofit management and leadership experience from previous roles in church leadership, Chamber of Commerce work in Statesville and Davie County, and various leadership roles in the community.
Tracey served on a national marketing committee that positions Home Instead as a global leader while "Changing the Face of Aging." She is a past Statesville Theatre board member and past chairwoman of the United Way of Iredell. She is a member of the Rotary Club of Statesville, where she is a Paul Harris Fellow. Tracey is the chairwoman of the public and governmental affairs for the Greater Statesville Chamber of Commerce, as well as chairwoman of the Iredell Christian Missions board.
"I identify my keys to success as tremendous family and business support; taking many leaps of faith; having the courage to not waver in the face of challenges; possessing the ability to ask for help and a passion to help others by being a resource to seniors in our community," Tracey said.