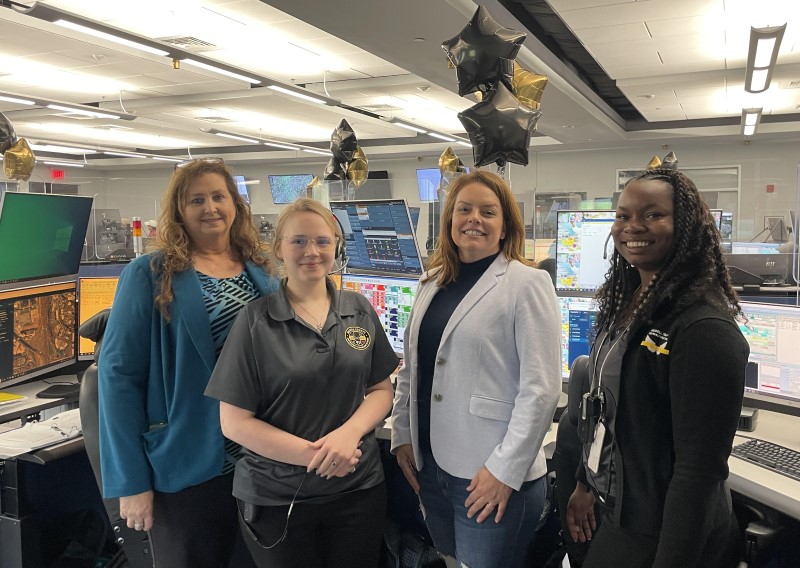 BY MIKE FUHRMAN
N.C. Sen. Vickie Sawyer stopped by the Iredell County Public Safety Center this week to express her appreciation to the staff at the Emergency Communications Center.
Sawyer toured the facility with Executive Director Candy Miller and personally thanked many of the telecommunicators for their service to the community.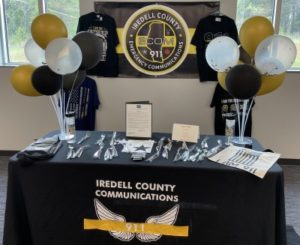 The men and women who answer the phone when someone dials 911 in the midst of a crisis are unsung heroes, Sawyer said.
"They are the true essence of essential workers," she said. "If they are not here, the sheriff can't respond and EMS can't respond."
ECOM personnel handled 242,000 calls for service in 2021.
Miller told the senator that her team worked diligently throughout the pandemic.
"They come in, they put the headset on and they go to work," Miller said. "We have a loyal, very good group of telecommunicators."
Among ECOM's long-time team members are Marc Pruitt (24 years), Jody Sherrill (17 years), Lynn Nicholson (15 years) and Jeremiah Campbell (15 years).
A consultant determined in a recent study that ECOM was understaffed and encouraged county commissioners to conduct a staffing study to determine how many additional positions are necessary.