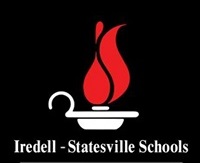 FROM STAFF REPORTS
The Iredell-Statesville Schools Board of Education voted Monday night to spend nearly $1 million to purchase 4K security camera systems for the district's five traditional high schools.
A $999,001 bid was awarded to San Francisco-based Monarch, which will provide 360 indoor cameras, 90 outdoor cameras and a 10-year software license and warranty.
The Verkada system represents a major upgrade over the district's current camera system, which has been plagued by malfunctioning DVRs and an ongoing need to replace aging cameras. The new web-based system stores 30 days of video on the cameras and 365 days of footage from each camera on the cloud. It also features facial recognition and integrates with sensors that can detect vaping and increased decibel levels caused by fighting.
District officials said the system can be integrated with door-locking software and can be accessed remotely by school administrators via cell phone.
Board members Sam Kennington and Bill Howell wanted to ensure that the cameras would be installed in gymnasiums, on athletic fields and in school parking lots.
"I am just as concerned about adults as I am for kids right now," Kennington said.
Board member Martin Page said the system was an investment in protecting the district's 20,000-plus students and 2,000-plus employees.
"I don't want to take a short-cut on school safety," he said. "If this is the solution, we need to do what we need to do."
The district will pay for the new systems using $510,712 in grant funding, $261,000 in rebates from Duke Energy for LED lighting and $226,000 in capital funds.
The new cameras are scheduled to be installed in time for the start of the 2022-2023 school year. The existing cameras will be moved to district middle schools
I-SS Chief Technology and Facilities Officer Tim Ivey said once the system is in place in the five traditional high schools, he will work on a proposal to expand it to other district schools.