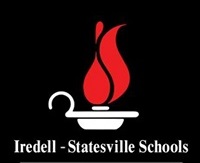 BY KARISSA MILLER
Iredell-Statesville Schools' students will pay a little bit more for breakfast and lunch during the 2022-2023 school year.
Following a vote by the Board of Education on Monday night, the cost of breakfast will increase by 10 cents to $1.50. Lunch will cost $3 for all K-12 students after the board approved an increase of 20 cents for elementary schools and 15 cents for middle and high schools.
I-SS Director of School Nutrition Tina Wilson told the board last week that that the waivers that allowed the school district to feed students at no cost during the COVID-19 pandemic are set to expire in June.
Wilson told the board she was concerned about increasing prices on families already dealing with higher gas prices and food costs.
Officials said it would cost the district an estimated $4.7 million to continue providing free meals to students.
"What our government has done to school nutrition is unjust, it's unfair and it's put us in a bad light. Not just me, but y'all as a board making decisions," Wilson said.
Wilson cited the expiration of waivers, rising costs of food, contracts and a planned pay raise for Child Nutrition employees as the need for the price increase.
Child Nutrition is a unique department because it's largely self-sustaining and funded by its sales; whereas other departments have other funding streams.
Wilson's original proposal called for increasing the cost of breakfast and lunch by 50 cents. However, the board asked her to come back with other options.
Vice Chairman Charles Kelly said having affordable food options for students is important.
"If we feed the children that come in — the more we can feed them, the better they do not only in academics, the school environment, the home environment and everything else," Kelly said.
"This is not just us, but every school district in North Carolina," board member Martin Page said, adding that some districts are raising prices by 85 cents.
"I'm proud that we're only going up a dime," he said, "and that's the worst that we're going to do."
"It makes me proud that the board does care about our children and is trying to help our families every way possible," he added.
The district estimates it will have to use $306,567 from the Child Nutrition fund balance to balance the department's budget.