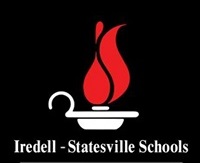 FROM STAFF REPORTS
The Iredell-Statesville Schools Board of Education's decision to require masks after the holiday break helped hundreds of students who were exposed to COVID-19 remain in school last week.
According to the I-SS COVID-19 dashboard for January 7-13, a total of 770 students who were deemed to be a close contact were allowed to remain in school because they were masked.
Despite that good news, COVID-19 continued to impact instruction, staffing and attendance at I-SS schools. During the latest reporting period, there was at least one confirmed case of COVID-19 at 17 district elementary schools, nine middle schools and nine high schools/early colleges.
A total of 260 district students and 60 staff members tested positive for COVID-19 during the reporting period.
Some 982 students were excluded from school due to close contact in community or school; the vast majority of these case (779) were related to contact within the community.
A total of 614 students were isolated after experiencing symptoms of COVID-19.
I-SS COVID-19 Dashboard