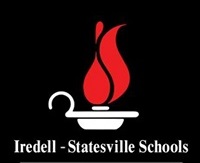 BY KARISSA MILLER
One LGBTQ+ student attended Monday's Iredell-Statesville Schools Board of Education meeting to speak out against the banning of controversial literature.
Mei Anderson spoke about how certain LGBTQ books are beneficial to her representation and understanding of her life circumstances.
"I think banning books is an inadequate way of teaching kids," Anderson said during the public comment portion of the I-SS board meeting. "Me and my other LGBTQ friends need books that represent us. It is so important for us to feel safe in what we're reading."
"I want us all to feel like we belong and what we see and read can deeply impact that fact. I have needed guidance in figuring out things about myself," the student added.
Anderson said that everyone deserves to walk into the school library and find a book about someone like them on the shelf. Banning books that can be helpful to student "would be destructive."
Anderson said that books have been a great form of escape.
"Those books gave me a sense of belonging and made me feel like I was completely validated," the student said.
Anderson said that schools ban books because the topics make parents uncomfortable.
"It is important to try and understand topics that we aren't comfortable with. We can't just keep being ignorant and ban everything we don't like," the student said.
"You have to make sure your comfort isn't harming students of the district."
Anderson also thinks that the literature could be helpful to students who are unkind to LGBTQ students — they might be able to read them and better understand what they are going through.
Other parents spoke out against banning books, arguing that LGBTQ students need resources to make them feel normal and help with their mental health and that faith and religion should be left out of any decision.
Parent Kelli Harris encouraged the board to look closely at what books are allowed in schools. She believes that some books are obscene and do not need to be in school libraries.
Harris said that calling to ban these obscene books has nothing to do with race or LGBTQ topics.
No one should steal the innocence of children, she said.
Harris asked the board to meet behind closed doors with parents to hear their concerns, adding that they need to think about age-appropriate literature for children.