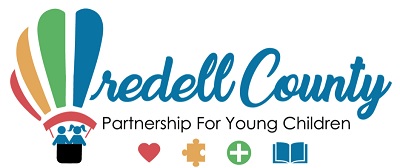 Special to Iredell Free News
The Statesville Story Stroll is on a roll and switching over to a winter-themed story.
As part of a collaboration between the Iredell County Partnership for Young Children and Downtown Statesville, pages of a children's story book, "How to Catch a Snowman" by Adam Wallace and Andy Ellerton, will be placed in the windows of participating Downtown Statesville business storefronts.
Statesville Story Stroll's third book will be on display from January 14 until February 28.
This story is perfect for the wintertime as it whisks children away on a journey through a winter wonderland with running, skating, and bouncing through trap after trap to catch their very own snowman!
"The Statesville Story Stroll creates an opportunity for residents to spend time outdoors and enjoy quality time with their loved ones, while providing a free activity that encourages residents to shop and eat local." said Peyton Barrows, literacy program coordinator. "The feedback surrounding our previous stories has been so positive and we are excited to continue with a story fitting for Winter."
After families complete the Story Stroll, they are encouraged to head to the Iredell County Partnership for Young Children's office for a free book and snowman-themed Take and Make activity.
A special thank you to the City of Statesville, Downtown Statesville, and all participating businesses for their involvement and partnership in this project.
For a complete listing and map of participating businesses, please visit: https://www.iredellsmartstart.org/statesville-story-stroll.
LEARN MORE
For questions or more information about the Statesville Story Stroll, contact Peyton Barrows, Literacy Program Coordinator, at pbarrows@icpyc.org or (704) 878-9980.
About ICPYC
The Iredell County Partnership for Young Children (ICPYC) is a 501 (c)(3), nonprofit organization, dedicated to measurably increasing learning and healthy development of children birth to age five in Iredell County. ICPYC provides services focused on raising the quality of early care and education, supporting families, advancing child health, and expanding literacy. For more information, please call (704) 878-9980 or visit http://www.iredellsmartstart.org/. ICPYC is located at 734 Salisbury Road in Statesville, N.C.