FROM STAFF REPORTS
A 49-year-old woman was in custody on Friday evening in connection with a shooting near Statesville earlier in the day.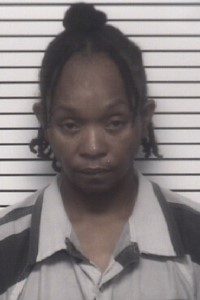 Sharon Imes Murdock was charged with assault with a deadly weapon with intent to kill in connection with a shooting at her residence in the 1300 block of Williams Road, which is west of Statesville near U.S. Highway 70, according to the Iredell County Sheriff's Office.
ICSO deputies, along with first responders from Iredell County EMS, Iredell County Rescue and Monticello Volunteer Fire Department, were dispatched to the home about 2 p.m. for a report of man who suffered a gunshot wound to the shoulder, according to Iredell Firewire.
The shooting victim, whose name has not been released, was transported by Iredell County EMS to a regional medical center.
Sheriff Darren Campbell said Friday afternoon that the shooting was the result of a domestic dispute.
Murdock was booked into the Iredell County Detention Center about 5 p.m.