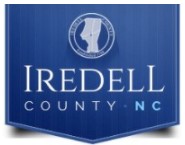 BY KARISSA MILLER
Iredell County commissioners approved a request from Iredell-Statesville Schools last week to utilize $2 million in N.C. Education Lottery funds to pay for athletic facility upgrades at North Iredell High School.
Commissioners had tabled the request during the board's fall retreat on December 16.
The upgrades at North Iredell High, which will cost a total of $3.7 million, include replacing the old track and expanding it to eight lanes, adding a synthetic turf to the football/softball field and new stadium lighting poles.
I-SS plans to use approximately $1.7 million from current capital funding along with the
lottery funds to pay for this project.
According to I-SS Chief of Technology, Facilities and Maintenance Tim Ivey, the existing track is in such disrepair that it cannot be repatched or resurfaced. Student-athletes can no longer use the track because of safety concerns.
Ivey said the school system hopes to replace all grass fields at the other high schools in future years with synthetic turf surfaces to save money on maintenance.
Despite approving the use of lottery funds, Board of Commissioners Chair Melissa Neader expressed concerns about the school system's priorities. Construction estimates for the new Weathers Creek High School continue to increase.
"Moving forward with any additional (capital) requests, I'd love to say that we have a plan in place for the new high school," Neader said. "I feel like we get one thing caught up and before we can catch our breath, there's another request (from the school system) in place."