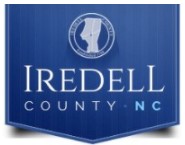 BY KARISSA MILLER
Iredell County Animal Services wants to control the population of community cats without relying on lethal means.
Since one cat can rapidly produce two to three litters per year — and their offspring can begin producing litters of their own at age five months — it's important to control the population of stray cats.
Iredell County Animal Services Director Kristian Hernandez and his staff presented a plan to implement a trap, neuter and return program for "community cats" during the commissioner's winter planning retreat Friday.
Officials explained that this is a long-term solution to reducing the county's unowned cat population without euthanasia.
As the program's name suggests, the method involve trapping stray cats using "humane trapping techniques."
After being trapped, each cat will be assessed by a veterinarian before being spayed or neutered, vaccinated for rabies, ear tipped and returned to the community.
Animal Services staff plan to partner with a community organization to implement this program.
Residents who call Animal Services about stray or community cats will be provided information about the trap-neuter-return program and then be referred to the community cat sponsoring organization.
The county "shall nominate a community cat sponsoring organization, which shall be recognized by the Iredell County Animal Services director or his/her designee," according to the proposed ordinance.
Changes to Animal Control Ordinance
In addition to adding this Community Cat subchapter, the board approved minor changes to reflect updated changes in language or clarify definitions in other proposed ordinances for "adequate shelter" concerning dogs and "tethering."
One change for adequate shelter for dogs states: Animals housed under the following conditions shall not constitute adequate shelter: underneath outside steps, decks and stoops, underneath vehicles, buildings without proper ventilation and metal barrel.
The tethering change adds a provision that states the following: (vii) No person shall tether a dog unattended for longer than 30 minutes of time without adequate shelter.