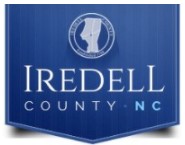 By KARISSA MILLER
In response to recent challenges filling open positions, Iredell County administrators are preparing to launch a new youth apprenticeship program in an effort to attract younger applicants to some hard-to-fill county jobs.
On Friday, during their fall retreat at Iredell Cooperative Extension Office in Statesville, county commissioners unanimously approved a youth apprenticeship program, which will begin January 1, 2023.
Commissioner Brad Stroud said the program will be another tool in their toolbox to attract people to careers and address workforce pipeline concerns.
According to Joyce Milling, N.C. Youth Apprenticeship coordinator for the Southwest & Sandhills, a youth apprenticeship program is a structured work-based learning program that connects the educational needs of the students with the talent needs of the industry.
Milling said the benefits of the program include:
♦ Adding an effective recruitment tool;
♦ Expanding education opportunities and training options;
♦ Increasing employee retention;
♦ Building a trained and educated workforce;
♦ Transferring knowledge, skills and expertise; and
♦ Developing future leadership
The end result of the apprenticeship is a career pathway and opportunity for leadership and advancement within the company and industry.
"Youth apprenticeships have a 91-percent retention rate," Milling said.
A youth apprenticeship pathway begins in high school and gives them a way to "earn and learn." Milling said that the minimum age is 16. Apprentices participate during school, after school, and/or during summer break.
Iredell County's apprenticeship program will include pre-apprenticeship and paid apprenticeship roles, proving a path to move from EMT to paramedic and from pre-telecommunicator to paid telecommunicator apprenticeship.
Milling said that multiple doors open for students who complete youth apprenticeship. Youth can start careers with valuable industry knowledge and expertise. Individuals complete their apprenticeship with the education that propels their career forward, with associates degree and certifications.
Youth apprentices are well prepared to complete their education and head into the next phase of their life.
The result, she said, is free college tuition at community college and a job.
Students can connect to the youth apprenticeship program in four steps:
♦ Inquire at your high school about youth apprenticeship.
♦ Apply for a pre-apprenticeship.
♦ Complete the pre-apprenticeship prior to high school graduation.
♦ Sign onto connected apprenticeship within 120 days of graduation.
County Manager Beth Mull said that the county will used lapsed salary savings to pay youth apprentices.