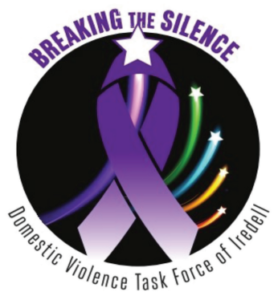 BY DEBBIE PAGE
debbiepage.iredellfreenews@gmail.com
Couples in the throes of domestic violence, whether mental, emotional, or physical, often tell counselors that they never fight in front of the children.
However, the kids tell counselors another story: of standing at the top of stairs, listening to their parents fight and wondering when it's time to to intervene; of grabbing a younger brother and hiding in the closet to avoid their father's violent anger; of hiding a walkie-talkie under the kitchen to listen to his parents fight and deciding when to intervene with a fake tummy ache to stop the fighting; of finding a mirror missing on the wall, a shard of glass on the floor, and of her mother with facial injuries explained away by a "fall."
Teens tell stories of holes about punched-in walls, bathroom doors torn off, and ominous moods in the house, warning of the need to be quiet to avoid provoking another incident.
These children are also victims of the emotional and mental toll of domestic violence that lasts the rest of their lives, even though they may not be not struck themselves, according to Pam Navey, Statesville Police Department's community resource coordinator.
The Iredell County Domestic Violence Task Force is working to reduce instances of domestic services and ensure that victims have access to the support and resources they need.
ESCAPING DOMESTIC ABUSE
Clerk of Superior Court Jim Mixon explained that domestic violence victims can file a criminal domestic violence charge or a civil protection order, followed by a meeting with a judge that day in an ex parte proceeding and a return in two weeks for a regular court date.
Mixon has a designated court clerk to assist those with domestic violence complaints. If the abuser is a spouse, live-in significant other, or relative, the victim files a 50B form. If the complaint involves a neighbor or acquaintance, they file a 50C form.
If a civil protective order is violated, the situation then becomes a criminal matter.
Mixon emphasized that neither he nor his staff can give legal advice because they must remain neutral to both parties. They can provide forms, assistance with completion, and point to a resource area to look for information for assistance from local agencies.
"All of our services are free to victims," Mixon added.
When a domestic violence call comes in, law enforcement first completes a lethality assessment. My Sister's House Coordinator Emily Cowan said her agency can assist in providing transportation to its facility or a friend's home, completing paperwork, creating a safety plan, taking papers for service to the offender, giving referrals to legal aid services in civil protective order cases, and providing therapy assistance for adults and children.
If a person calls the crisis line for My Sister's House intake, Cowan and her staff get the person to the shelter and even provide anything the victim and children need for day-to-fay living if they have no time to pack.
"The case manager meets them wherever they are at, helps them come up with a plan and save money, and create a strategy for obtaining safe shelter," said Cowan.
"Many have to start at square one because the abuser did not all ow them to work," said Cowan. The shelter also arranges child-care and transportation as needed.
INCIDENT INVESTIGATION
District Attorney Sarah Kirkman explained that when a domestic violence call comes in, the police will secure the scene, interview the victim and, if still present, the suspected abuser. "The end goal is to investigate the crime as if the victim would not be there at trial and to treat the victim how they would want to be treated," she said.
To help achieve a later conviction, officers will carefully process the scene, collect evidence, and take photos of evidence and injuries.
Investigators will also follow up in a few days to take additional photos of injuries and bruises that may later appear. They will collect other evidence such as the 911 call, jail call recordings of the abuser, medical records, and other criminal records for the abuser. They may also interview others to determine if there is a pattern of violence or abuse
Officers can make a warrantless arrest if there is a violation of a protective order, trespassing, assault, or fair probability of injury to the victim.
Kirkman's staff has a pro-arrest domestic violence policy; even if both parties are injured, only one is charged if the victim retaliated against the abuser for self-preservation. "Officers should arrest even without visible injury if there is probable cause," she said.
Cross warrants, or police charging both parties, furthers abuse by the perpetrator and causes victimization of the injured party by the system designed to protect the abused. If both are charged, the real victim may not reach out for help again in the future, Kirkman added.
Cross warrants also hurt the District Attorney's Office's ability to prosecute and increase the probability of false arrest.
PROSECUTION PROCESS
After charges are brought against the abuser, Assistant District Attorney Carrie Nitzu explained that law enforcement and the DA's office will notify the victim. The abuser will make an initial appearance in front of a magistrate, followed by a later appearance in front of district court judge to set the bond amount, on which the DA will provide input.
During the bond hearing, the judge will consider the offender's criminal and domestic violence history and the nature of the charges filed against the offender. The judge can set a bond within 48 hours after arrest so the offender may not be in custody for the entire "cooling off" period. (A magistrate cannot set bond in a domestic violence case.)
Nitzu said applicable crimes for a 50B hold include assault, stalking, communicating threats, and domestic criminal trespass occurring in relationships, including current or former spouses or live-in partners, or between current or former dating partners.
Nitzu emphasized that bond can now be revoked if the accused violates the pretrial no-contact order, resulting in a warrantless arrest. Victims no longer have to go through a legal process to show order violation; the offender is immediately rearrested.
"Even texting or calling the victim is a violation of a no-contact order," added Nitzu.
The pre-trail release conditions are entered into the offender's record, so officers see an order violation and immediately act to arrest the violator.
Mixon added that a victim cannot waive the bond's pretrial conditions. If the offender is with the victim, even with the victim's permission, the offender will be arrested for bond violation.
Kirkman added that victims are not punished if they agree to contact with the offender. "It's part of the nature of domestic violence to fall back into the control of the abuser," she said.
For pre-trail electronic monitoring, the victim must cooperate, agreeing to carry a sensor that alarms if the offender comes within the prohibited range.
In the pre-trial process, Robin Shea of the District Attorney's Office contacts the victim, creates a summary of the incident and evidence or the case file, connects the victims with resources, and gathers additional evidence as needed.
Felony charges are brought for offenses such as assault with strangulation, assault with a deadly weapon with intent to kill, assault with a weapon inflicting serious, or assault with serious bodily injury,
The DA's Victim Services also continuously notifies the victim of court actions on the case.
If convicted, the offender can receive consequences ranging from probation and treatment to a jail sentence.
TASK FORCE GOALS
The Iredell Domestic Violence Task Force is comprised of local agencies, organizations, community volunteers, law enforcement representatives, judicial system representatives, and county and state agencies that in some way interact with victims of domestic violence.
The group's goals are to interrupt escalation of violence, ensure abusers are held accountable, redefine domestic violence as a serious crime, and reduce children's exposure to this violence in their homes.
To help decrease and eliminate domestic violence in Iredell County, coalition members are developing sensitive and effective responses to survivors, promoting and developing practices to hold perpetrators accountable for their actions, increasing community awareness of the issue, creating opportunities for collaboration between agencies, and improving access to victim services.
The coalition also has subcommittees meeting monthly to improve victim services and connections to the faith community, law enforcement and the judicial system, schools and youth, human trafficking prevention, community outreach, and fundraising to provide awareness events and services.
LEARN MORE
Those interested in getting involved can contact Navey at pnavey@statesvillenc.net for more information. The group meets on the third Wednesday of each month at the Agriculture Extension Center in Statesville.
To download the Domestic Violence Information and Resource Guide for Iredell County, visit online at https://p1cdn4static.civiclive.com/UserFiles/Servers/Server_9409707/File/DEPARTMENTS/Police/DVTF_Eng_Bklt_StaPoliceDept_9%202020.pdf.
UPCOMING EVENTS
COVID-19 restrictions somewhat hindered the group's activities over the past two years, but now members are moving "full-steam ahead," according to Navey. The annual softball fundraiser for My Sister's House will continue this fall at Mazeppa Park in Mooresville, and the group is planning a month-long calendar of events for Domestic Violence Awareness Month in October.
Coalition member Pharos Parenting, a nonprofit which works with child abuse victims and provides parenting skills classes to shorten foster care stints, will host its second annual Rockin' for a Reason" benefit concert at Davesté Vineyards on Friday, April 29, from 6 to 9 p.m., featuring the crowd favorite band, Too Much Sylvia.
This ticketed event will feature a food truck as well as beer and wine sales from Davesté Vineyards. Tickets are $25 and can be purchased online at www.pharosparenting.org through April 28.
Pharos is also having a Casino Bowling fundraiser at Victory Lanes in Mooresville on Sunday, May 1, from 2 to 5 p.m. Tickets are $210 for a full team or $35 for a single bowler. Tickets are available at http://victorylanesmooresville.com (in the "Check Out Our Other Events" section).