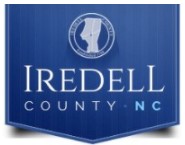 BY MIKE FUHRMAN
The Iredell County Board of Elections on Friday directed the county elections director to report a case of likely voter fraud to the District Attorney's Office for investigation and possible prosecution.
An investigation of two challenged ballots in the May 17 primary and municipal elections revealed evidence that Lawrence and Rhonda Short had improperly cast ballots in Iredell County and in Washington state in the March 2020 and November 2020 elections, Elections Director Susie Jordan told the board.
"In our opinion, a crime was committed," board member Chris Carney said during the meeting.
Elections officials reviewed the Mooresville couple's voter registration and voter history after they turned in absentee ballots at a one-stop location in Iredell County during early voting period prior to the May 17 primary.
By voting in the Washington state election in 2021, Lawrence and Rhonda Short negated their North Carolina voter registration, the board determined. As a result, the board voted to sustain a challenge to the couple's ballots in the May 17 primary, meaning their ballots were not counted.
Both Lawrence and Rhonda Short are registered Republicans, according to elections officials.
Both Lawrence and Rhonda Short have Washington state driver's licenses, elections officials said. Their North Carolina licenses expired in 2008 and 2010, respectively.
Lawrence and Rhonda Short were notified in writing of Friday's elections board meeting and the pending challenge to their ballots. They did not attend the meeting and did not send a representative to answer the board's questions.
In addition to referring the matter to the District Attorney's Office, elections officials previously notified the N.C. State Board of Elections of possible voter fraud related to the couple's voting record.
Efforts to reach Lawrence and Rhonda Short on Friday were unsuccessful. The phone service listed for their residence has been disconnected.
Election fraud is a felony in North Carolina.
OTHER BUSINESS
In other matters related to the May 17 primary, the board:
♦ Approved the tabulation of 54 supplemental ballots and 12 provisional ballots that were legally cast.
♦ Rejected 14 provisional ballots from voters who were not registered or who requested a Republican ballot while registered as a Libertarian.
♦ Scheduled a recount for the District 3 seat on the Iredell-Statesville Schools Board of Education. Kent Shoffner, who continued to trail Abby Trent by five votes after absentee and provisional ballots were tabulated Friday, officially requested the recount. The recount will be conducted at 8 a.m. on Wednesday, June 1, at the Elections Office in Statesville.