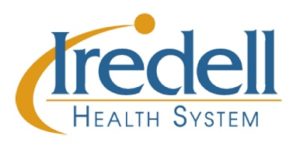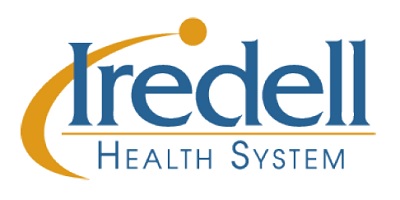 Special to Iredell Free News
In 1954, Iredell Memorial Hospital received its charter with the commitment to care for the community. The unique design of the charter included the expectation that the Board of Trustees who would be community advocates and connect the hospital to the community.
Similar to the Board of Directors, the Board of Trustees play a role in governance and oversight of the health system, ensuring Iredell is aligning with its polices while promoting the sound development of the organization.
The Board of Trustees is made up of a diverse group of Iredell County citizens who represent various townships within the county. They provide fundamental feedback and input as to how the health system can continue improve and advocate for the health system in their areas. Committed to providing quality healthcare, the trustees also fill openings on the Board of Directors and hear committee and system reports.
When the Board of Trustees was first created, there were 60 members. Now, there are close to 150 trustees, all of whom have volunteered to better serve their community.
They receive monthly health system updates and meet annually to share their feedback, which is vital in ensuring Iredell is meeting the community's needs.
"Every organization needs input, and to have 150 dedicated individuals who can provide us feedback and input as to how the organization can continue to grow, improve, and thrive, is essential," said John Green, president and CEO of Iredell Health System.
Eight new trustees were recently appointed. They are:
♦ Kathy Walker – Principal, East Iredell Middle School
♦ Sean Turner – Co-Owner & VP of T&T Farms-Horticulture Services, Inc.
♦ Melinda Childress, PharmD – Co-Owner, Banner Drug
♦ Jeff James, EdD – Superintendent, Iredell-Statesville Schools
♦ Vivek Trivedi, MD – Piedmont HealthCare Comprehensive Digestive Care Center
♦ Robert Palmes – G. L. Wilson, VP of Business Development
♦ Marlo Mikeal – Realtor, Lake Norman Realty
♦ Danette Glover – Regional Manager, HomeCare Management Corp.
About Iredell Health System
Iredell Health System includes Iredell Memorial Hospital; Iredell Mooresville; Iredell Home Health; Iredell Wound Care & Hyperbaric Center; Community and Corporate Wellness; Occupational Medicine; the Iredell Physician Network and more. Iredell Memorial Hospital is the largest and only nonprofit hospital in Iredell County. The comprehensive healthcare facility has 247 beds; more than 1,700 employees; and has 260 physicians representing various specialties. Centers of excellence include Women's and Children's; Cardiovascular; Cancer; Surgical Services and Wellness & Prevention. The Health System's newest campus, Iredell Mooresville, is home to the area's only 24-hour urgent care facility, as well as an ambulatory surgery center, imaging center, rehabilitation services, and physician practices. The mission of Iredell Health System is to inspire wellbeing. For a comprehensive list of services and programs, visit www.iredellhealth.org.