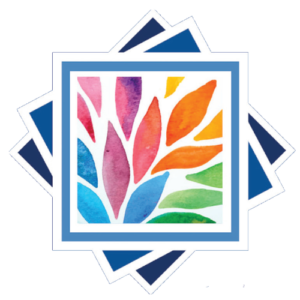 BY DEBBIE PAGE
debbiepage.iredellfreenews@mail.com
Fifth Street Ministries is stepping up efforts to reach out to chronically homeless persons in encampments throughout the county to establish relationships, build trust and offer services. During the Iredell Homeless Coalition's September meeting, members also discussed meal and rent assistance available to the community.
HELP FROM PATH HOUSE
Dan Miglin of Fifth Street Ministries said the organization's Path House, located at 1419 Wilson Lee Boulevard, is open on Mondays, Wednesdays, and Friday to the chronically homeless for showers, clothes washing, and computer use and to pick up hygiene products, food, and other supplies.
Staff members are visiting encampments with supplies on Mondays, Wednesdays and Fridays from 1 to 3 p.m. and Tuesdays and Thursdays from 9 a.m. to 1 p.m.
"We are extending ourselves across the county, boots on the ground, across the county, with outreach to Mooresville as well," said Miglin. "We are looking for people deeper in the woods not receiving any services."
Staff are engaging with the homeless community, building trust and relationships, so that they are eventually open to accepting help with housing, obtaining state identification and Social Security cards, and getting medical and mental health treatment.
Those who agree to Path program assistance must have a mental health assessment to get officially enrolled. After receiving help through Path, the staff transitions clients to assistance through other Fifth Street Ministries programs.
The state Path program is experiencing some dysfunction, so the Fifth Street Path House staff decided to push forward, using the manual for training and "getting things going ourselves and making it happen."
The Path program, which must follow state guidelines, can only serve chronically homeless people getting help nowhere else. Even couch surfing at friends' homes disqualifies a person from getting help through this program.
"The criteria is very narrow," said Miglin.
The program especially targets chronically homeless people who live outdoors with mental health and/or substance use issues, who are veterans, and who are in a re-entry phase from prison.
Getting these folks into the Path program usually takes some effort. "It takes time to engage them and get them to accept help in baby steps. The average outreach is nine to ten times before enrollment."
"We meet them where they are and build trust to get them to accept services to work with them," said Miglin.
Fifth Street also recently received a $140,000 grant for permanent supportive housing. The money will kick in in March and will help up to 10 families find housing.
"We have a lot of things in the works" to help those who are homeless or under-housed, added Miglin.
If anyone knows of a chronically homeless person in need of assistance, contact lrenwick@fifthstreetministries.com.
RENTAL ASSISTANCE AND FREE SCHOOL LUNCH APPLICATION HELP AVAILABLE THROUGH STATESVILLE HOUSING AUTHORITY
The Housing Choice (Section 8) voucher is available to help anyone in need of rental assistance who meets income verification criteria. Those interested in the program can apply online or go to the SHA Collier Center at 110 West Allison Street in Statesville.
Applicants need to bring income verification and a state-issued ID to apply. Rental assistance amounts are analyzed on a case-by case basis, but some applicants have received as much as $1,200.
On Wednesday, September 21, SHA and Iredell-Statesville Schools will hold a session from 11 a.m.to 4:30 p.m. to assist parents who have not applied to complete forms for free or reduced school breakfast and lunch for their children.
Because federal funding for meal assistance has ended, the school system no longer has funds to cover these meals. Parents must turn in the meal assistance application to the school system or they will be billed for the children's meals. If they fail to pay bills, payment will be added to taxes.
Parents can still apply for free or reduced meals to avoid these charges. Marlene Corbett with Iredell-Statesville Schools will be there to assist and answer questions.
OCTOBER EVENTS
Navey also reminded coalition members of the upcoming October Domestic Violence Month. She will share a series of events happening next month at the October coalition meeting.
She also announced that the Statesville Night Out, a family fun event with the Statesville Police Department and other agencies, will be on Tuesday, October 4, from 5 to 7:30 in front of Mitchell Community College on Broad Street.
NEXT COALITION MEETING
The next Iredell Homeless Coalition Zoom meeting will be on Wednesday, October 5, at 10 a.m. Contact Pam Navey at pnavey@statesvillenc.net to be invited to the session, which will focus on holiday drives to assist families and children with gifts and needs.