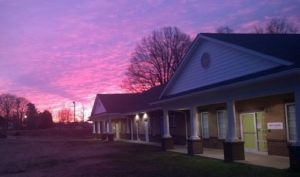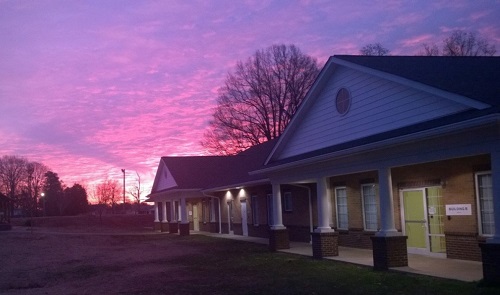 BY DEBBIE PAGE
debbiepage.iredellfreenews@gmail.com
During their April meeting, Iredell Homeless Coalition members celebrated a new partnership between the Statesville Housing Authority and Fifth Street Ministries to provide transitional housing units for recently incarcerated individual or those on probation who have no shelter.
This new option will help these people learn life and employment skills, re-integrate in the community, and gain employment to become independent and productive society members.
Transitional housing is not just shelter. The participants, who are carefully vetted, must adhere to house rules and meet with their Fifth Street case manager regularly to set goals, check progress on meeting goals, and connect with employment and services. The residents must also be on supervised probation.
The two duplex units, which will eventually house eight people, will be stocked with initial food, supplies, and toiletries, with continuing support from Fifth Street for clothing or other needs. Residents will pay 30 percent of their income as rent, capped at $400 per month.
Coalition chair Pam Navey said extensive dialogue and efforts went into making this option available to combat homelessness in the area and to give recently incarcerated people an opportunity to change their life direction.
"We need to educate and inform people that the residents will be carefully assessed, managed, and supervised. They are not just put in a house and let go."
Michele Knapp, director of Fifth Street Ministries, said referrals will come from N.C. Probation and Parole, which will determine who will be suitable residents. They must be sober living and are regularly drug-tested to ensure a safe living environment for all in the duplex.
Residents will have a month-to-month rental agreement, with eligibility to live in the transitional housing for up to two years as long as they follow rules and processes.
The program's goal is to help residents learn life and financial skills, get a job, and earn income to save for future independent housing and living expenses.
Since the program is not state or federally funded, SHA and Fifth Street have the flexibility to shape the program as they wish, but Knapp said they are using similar program criteria.
COMMUNITY ASSISTANCE NEEDED
Fifth Street Ministries needs help to furnish these transitional living duplexes. Twin bed frames, twin mattresses/box spring sets, night stands, twin bedding, televisions, end tables, kitchen tables and chairs, chests of drawers or dressers, microwaves, bath towels and wash cloths, one coffee pot, kitchen supplies and basics (pots, pans, mats, dishes, glasses, silverware, towels, dish cloths, foil and plastic wrap, food storage bags, paper towels, etc.), laundry detergent and dryer sheets, cleaning supplies for kitchen (dish soap, scrub pads, etc.), bathroom (toilet paper, toilet brushes, soap), general house cleaning supplies, vacuum cleaners/brooms/mops, and two clothes washers.
Contact Le Gendre Herrera at Fifth Street Ministries (email lherrera@fifthstreetministries.com or call 704-872-4045, Ext. 232) if you would like to donate any of these items.
OTHER NEEDS
Coalition members who work with the chronically homeless also need donations to help these community members.
Current needs include hand can openers, pop top canned food, bug spray, sunscreen, water resistant or waterproof backpacks, propane bottles, and tarps.
Contact Karen Kidd (kkidd247@gmail.com) or Rob Harris (robharris2@gmail.com) with Ministry of Hope to arrange donation delivery.
Fifth Street's Path House program is also in need of medium, large, extra-large men's underwear, boxers, and T-shirts.
Contact Le Gendre Herrera at Fifth Street Ministries (email lherrera@fifthstreetministries.com or call 704-872-4045, Ext. 232) if you would like to donate any of these underwear items.