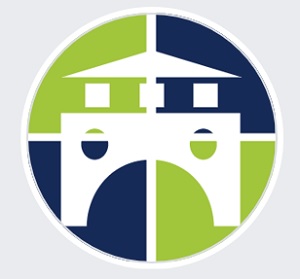 BY KARISSA MILLER
The Iredell County Public Library and its branches returned to in-person programming last month and are open Monday through Saturday from 9 a.m. to 6 p.m.
The library also offers its Express Books pickup service at all locations. Patrons can fill out a short questionnaire, and the library staff will hand pick books based on their preferences, check them out, and have the books ready to grab and go. Visit https://iredell.lib.nc.us/FormCenter/Express-Books-13/Express-Books-64 or speak with a staff member in person inside the library.
The library system has a special lineup of programs for February.
"We're excited to be able to once again connect face to face with patrons during library programs," said Jenny Levins, librarian and program development and community engagement coordinator.
In order to make sure that they have adequate space for social distancing, all library programs do require registration, which can be done online at https://iredell.lib.nc.us/Activities.
Here are some programs for February:
Generations of Statesville Lineage
Location: Statesville Library
Date/Time: February 8, 2 p.m.
Details: Join us as we share the history and recognize the historic significance of the African American neighborhoods of Statesville, featuring guest speaker Lisa Mozer, Ed.D.
Register: https://iredell.lib.nc.us/Activities/Activity/Detail/Local-History-Programs-265
Healthy Habits
Location: Statesville Library
Date/Time: February 14, 10 a.m.
Details: Learn how you can kick unhealthy habits and get on the right track to forming healthier, sustainable habits through group discussion, lecture, and setting attainable goals.
Register: https://iredell.lib.nc.us/Activities/Activity/Detail/Healthy-Habits-261
Wellness Wednesday
Location: Statesville Library
Date/Time: February 16, 2 p.m.
Details: A little bit of wellness goes a long way. Join us as we discover ways to improve our own personal wellness. We will be learning about guided meditation this month. All supplies will be provided free of charge by Iredell Friends of the Library.
Register: https://iredell.lib.nc.us/Activities/Activity/Detail/Statesville-Library-Wellness-Wednesday-250
African American Family Research in Iredell County
Location: Statesville Library
Date/Time: February 22, 2 p.m.
Details: Join us at the library for a Local History program explaining best practices and helpful advice for researching African American genealogy in Iredell County. This program will be led by our Local History librarian Joel Reese.
Register: https://iredell.lib.nc.us/Activities/Activity/Detail/Local-History-Programs-265
Preschool Storytime
Location/Day/Time: Statesville Library – Wednesdays at 10 a.m.; Harmony Library – Wednesdays at 10:30 a.m.; Troutman Library – Fridays at 11 a.m.
Details: This storytime focuses on early literacy practices for children ages 36 to 60 months and kindergarten readiness skills. We will share stories, songs and activities that allow young children to practice school readiness and early reading skills.
Register: https://iredell.lib.nc.us/Activities?selectedCategories=69